Angels seeing collective efforts in leadership roles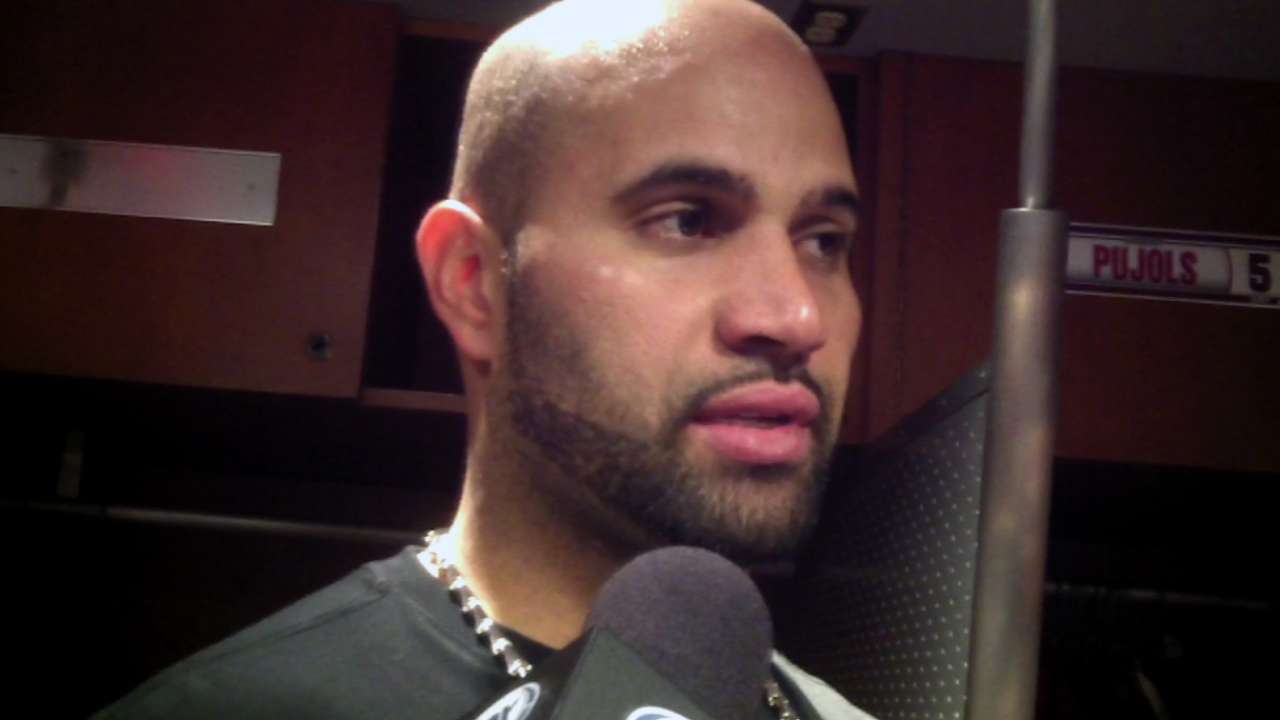 ANAHEIM -- When Torii Hunter signed a free-agent contract with the Detroit Tigers last offseason, the Angels clubhouse lost its undisputed leader.
Hunter -- currently in his 17th Major League season -- was hitting .313 with 21 RBIs in 38 games for the Tigers this season, while the Angels have struggled to find an identity.
Although the individual leadership Hunter provided may be gone, Angels manager Mike Scioscia believes his team has found leadership in a different way for the 2013 season -- using a collective effort of both young players and veterans.
"There's some veteran players, both on the offensive end and the pitching end that definitely have mentoring skills and guys gravitate to [them]," Scioscia said. "Some of our younger players, I think the way they're carrying themselves on the field -- a guy like Mike [Trout] in the clubhouse, Mark Trumbo, Erick Aybar. These guys are becoming a presence in the clubhouse."
While young players establish themselves as future leaders, the Angels also have relied on the veterans.
"Obviously you have Albert [Pujols], Josh [Hamilton] and Jered Weaver, guys that have been around and understand. It all comes into play."
William Boor is an associate reporter for MLB.com. This story was not subject to the approval of Major League Baseball or its clubs.