Coello using forkball to make strong impression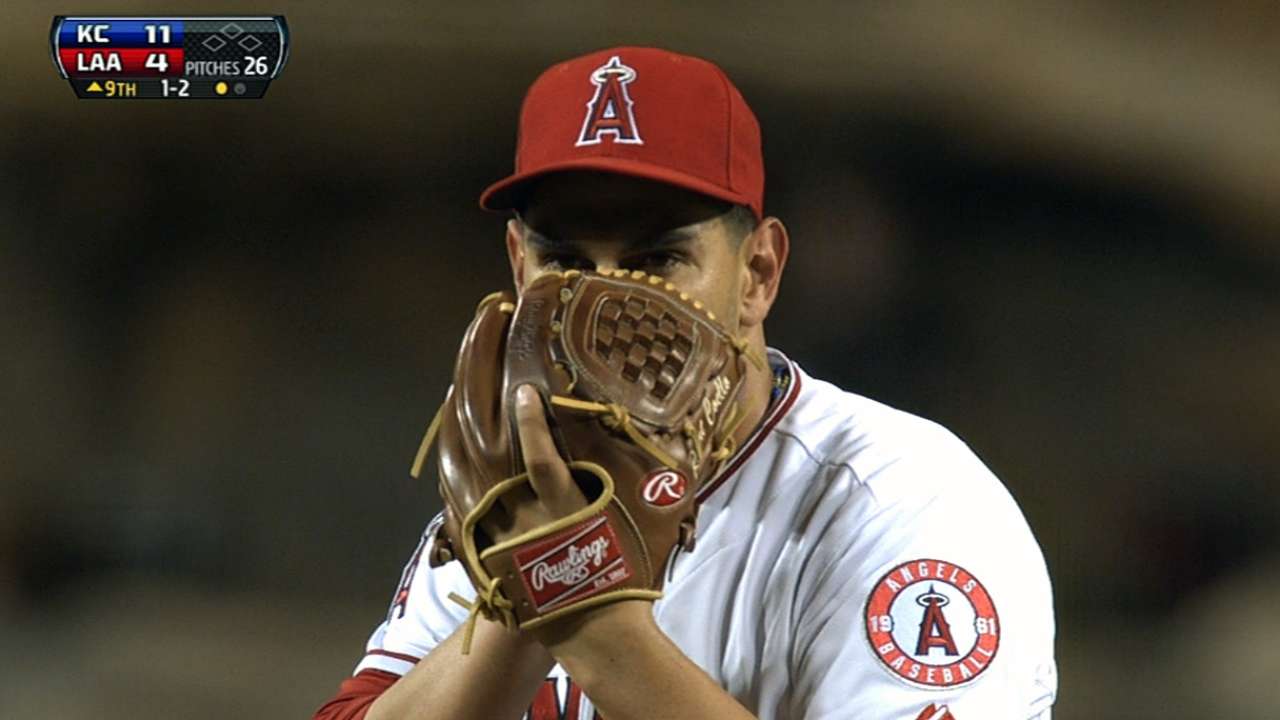 ANAHEIM -- If not for his roots as a catcher, Angels reliever Robert Coello may have never discovered the forkball that is now his out pitch.
"People joke around when they are playing catch, throwing a knuckleball," Coello said. "I couldn't throw a knuckleball, so that's the only way I could get back at the guy playing catch with me. I just figured it out, played with it and when they converted me, I kept it."
Coello calls the pitch a forkball, while Angels manager Mike Scioscia says it's more of a blend with a knuckleball. Regardless of what the pitch is called, the Angels are happy Coello found it.
The right-hander has pitched seven scoreless innings for the Angels in 2013, striking out 12 of the 23 batters he's faced and recording his first Major League win on Saturday.
"It felt great," Coello said. "I didn't even notice [that I got the win] because I just came into the situation with the bases loaded, got my two outs and got the team back to hit."
Coello struck out the White Sox's Alexei Ramirez and Alex Rios to end a scoring threat and keep the Angels in the game.
Coello has very limited experience -- he entered 2013 having pitched just 12 Major League innings over two seasons with Boston and Toronto. However, he is pitching well with the Angels and believes the new team may be just what he needed all along.
"My stuff's coming together," Coello said. "I've had good stuff before, just now, maybe it's different scenery, a different environment. It's a good team, feels good to be here."
In 2010, Coello pitched 5 2/3 innings for the Red Sox, allowing three earned runs. In 2012 with the Blue Jays, he allowed nine runs in 6 1/3 innings.
William Boor is an associate reporter for MLB.com. This story was not subject to the approval of Major League Baseball or its clubs.