Oklahoma resident Richards' family OK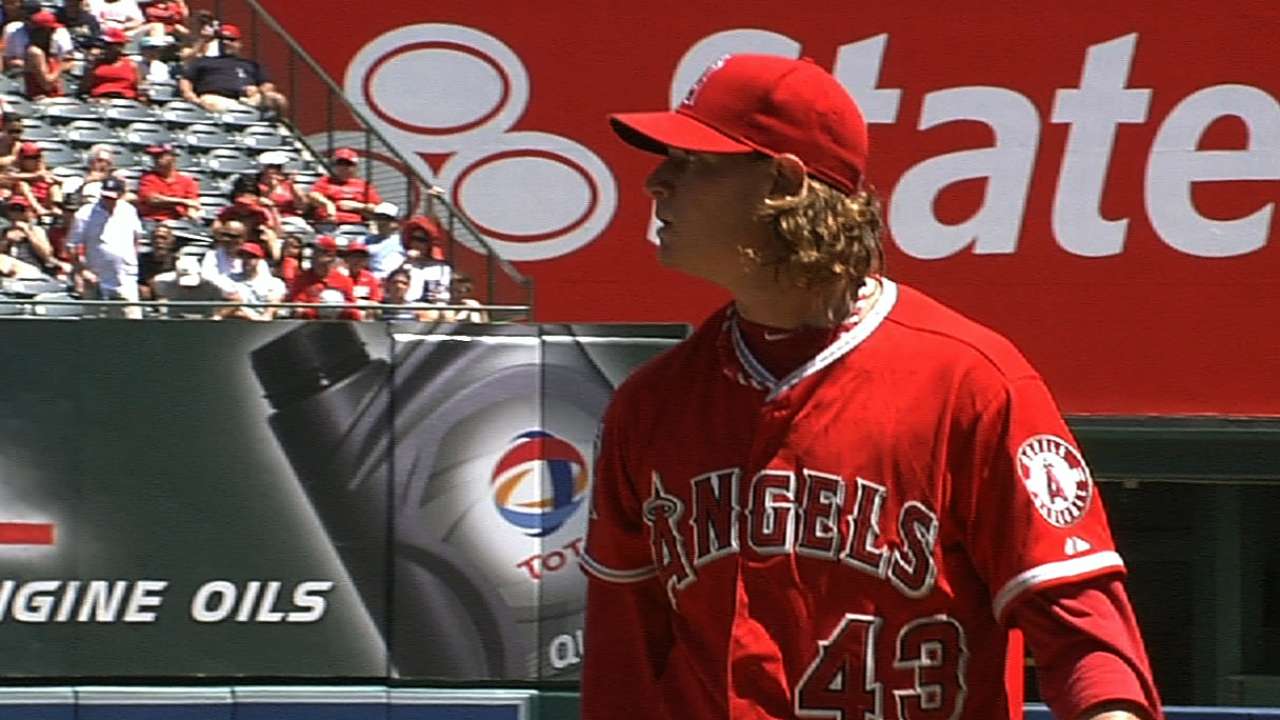 ANAHEIM -- As the nation learned of the tornado that struck Moore, Okla., on Monday, Angels pitcher Garrett Richards was checking on his family and friends.
"Anytime a major disaster like this happens, your first reaction is to make sure everybody's OK, so that was really my first reaction," Richards said.
All of Richards' family and friends are OK, but the 24-year-old right-hander said tornadoes are simply part of living in the Sooner state.
"It's hard, because you can't control it -- it just kind of happens," Richards said. "In 1999, the same tornado came through Moore. It's something that Oklahomans have to deal with every year, as far as storm season goes."
Richards was born in California, but his family moved to Oklahoma when he was still very young.
Richards attended Edmond Memorial High School, -- approximately a 30-minute drive away from Moore -- went to the University of Oklahoma and still lives in the state.
Although Richards has spent most of his life in Oklahoma, he has been fortunate enough to never experience a tornado firsthand.
"I've been lucky enough that I haven't had to get in a shelter or anything since I've lived there," Richards said. "You stay cautious of it and if it's coming your way, you just take cover the best you can."
William Boor is an associate reporter for MLB.com. This story was not subject to the approval of Major League Baseball or its clubs.