Williams working to keep spot in Angels' rotation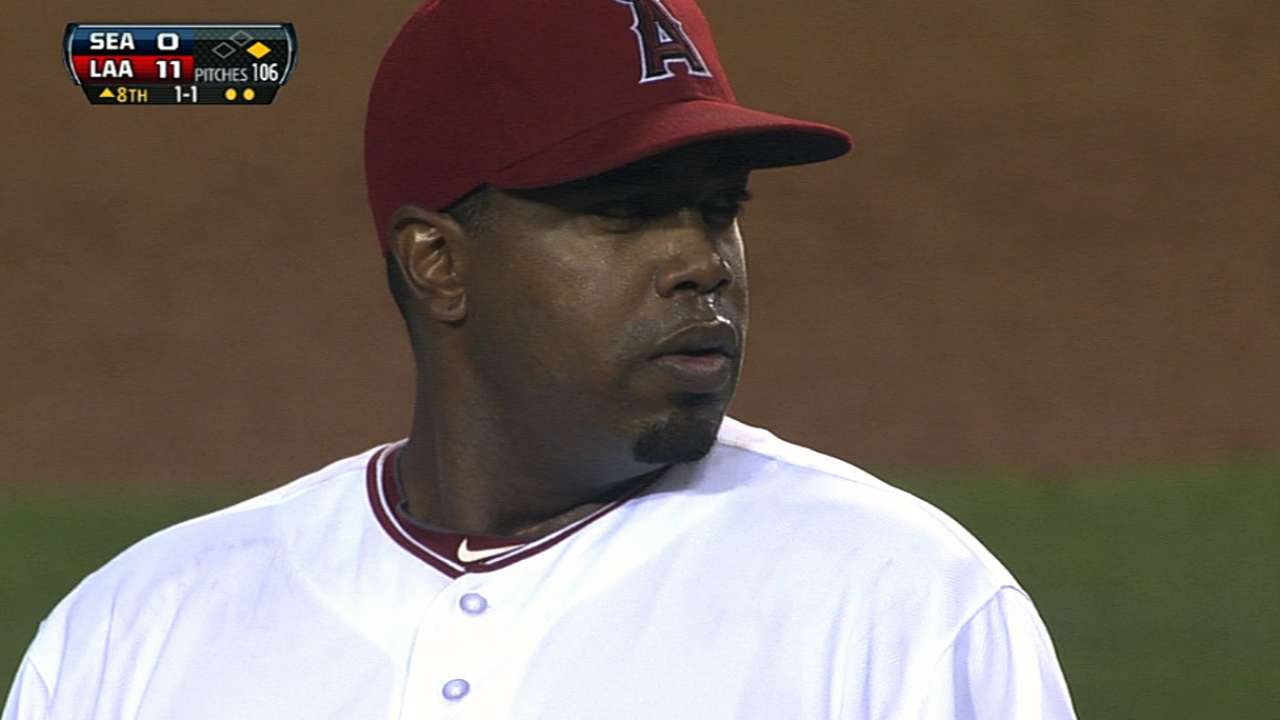 ANAHEIM -- Jerome Williams began the season as a long reliever in the Angels bullpen but has been thriving in the starting rotation lately.
Highlighted by eight shutout innings against the Mariners on Tuesday, Williams has turned in three straight quality starts, lowered his ERA to 2.53 and made a strong case to remain in the rotation.
"Any time a pitcher puts his best foot forward it obviously gives them the best chance to continue in a role, and Jerome's been pitching terrific baseball," Angels manager Mike Scioscia said. "We look forward to the tough decisions."
While there is still no definite timetable for the return of either Jered Weaver or Tommy Hanson to the rotation -- although both are in Arizona working toward a return -- Scioscia looks forward to the decision that awaits him as the majority of the roster moves made in the first quarter of the season have been in response to injuries.
"The only thing a player can do -- like Jerome is doing -- is be as productive as they can be," Scioscia said. "We've got a ways to go before our pitching staff is settled -- hopefully not too long -- but in the next couple weeks."
The Angels are currently without a fifth starter, meaning a decision on Williams won't need to be made until both Weaver and Hanson return. However, when they do return, Joe Blanton appears to be a candidate to move to the bullpen -- if Williams keeps a spot in the rotation.
Blanton, whom the Angels signed to a two-year, $15 million contract this offseason, is 0-7 with a 6.62 ERA this season.
Blanton said his stuff felt fine after each of his past few starts and that baseballs have been finding holes, but the right-hander has allowed 11 runs in his last nine innings of work and has a WHIP of 1.97 -- the second highest among qualified starters in baseball.
William Boor is an associate reporter for MLB.com. This story was not subject to the approval of Major League Baseball or its clubs.