Weaver's next start could be with Angels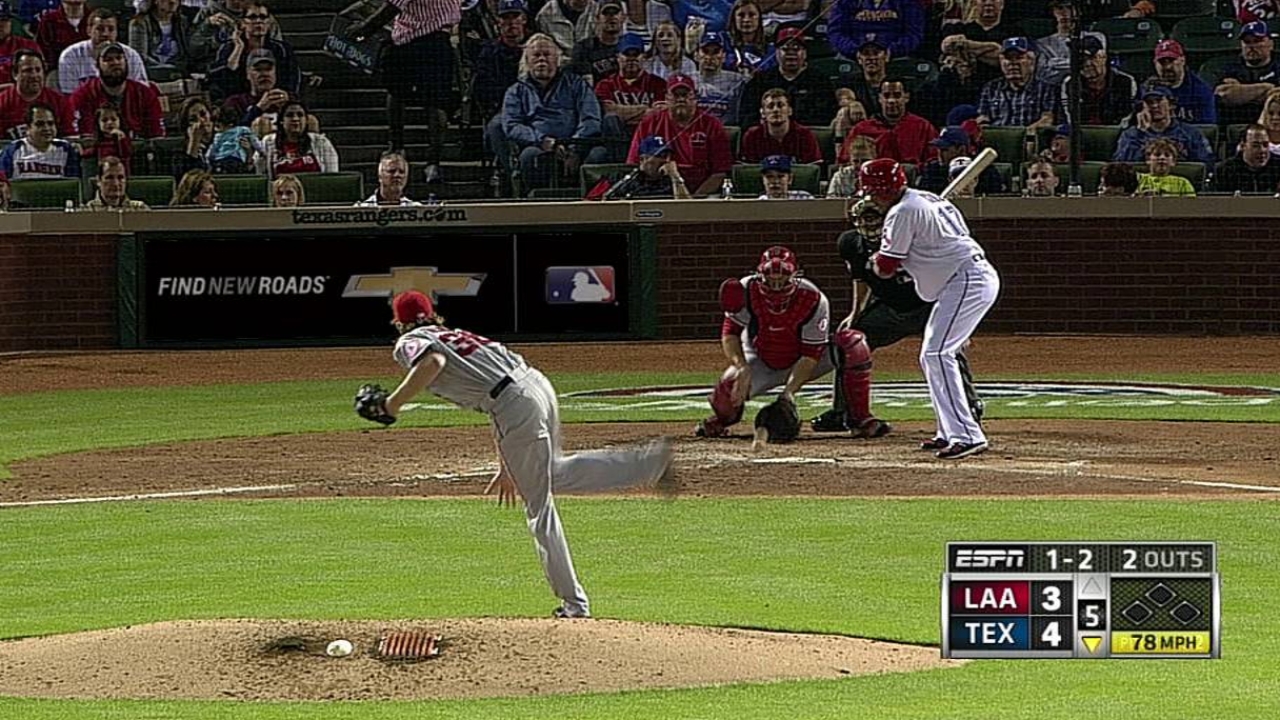 KANSAS CITY -- Jered Weaver was back with the Angels on Thursday, and manager Mike Scioscia said the right-hander's next side session will determine if he can come off the disabled list and rejoin the rotation next week.
Weaver worked 5 2/3 innings in an extended spring training game on Wednesday, and 62 of his 75 pitches went for strikes. Among the hitters he faced was Major Leaguer Michael Cuddyer, who is rehabbing for the Rockies. Weaver hasn't pitched for the Angels since fracturing his left elbow on April 7.
"It's very encouraging," Scioscia said. "We'll let him throw his bullpen and see where he comes out of it. If everything comes out fine, we'll fold him into the rotation the middle of next week. If he needs more work, it'll be there for him."
"I got my work in," Weaver said. "Location was good, everything felt good. I'll wait to see what Scioscia and the training staff have planned and go from there."
Should the Angels ask Weaver if he can pitch a Major League game his next time out, what would Weaver say?
"Yes," Weaver replied. "I would like to. But I also know that the Angels aren't only looking at now, but looking to the future, too. It's ultimately up to them."
Robert Falkoff is a contributor to MLB.com. This story was not subject to the approval of Major League Baseball or its clubs.