Scioscia pleased with organizational pitching depth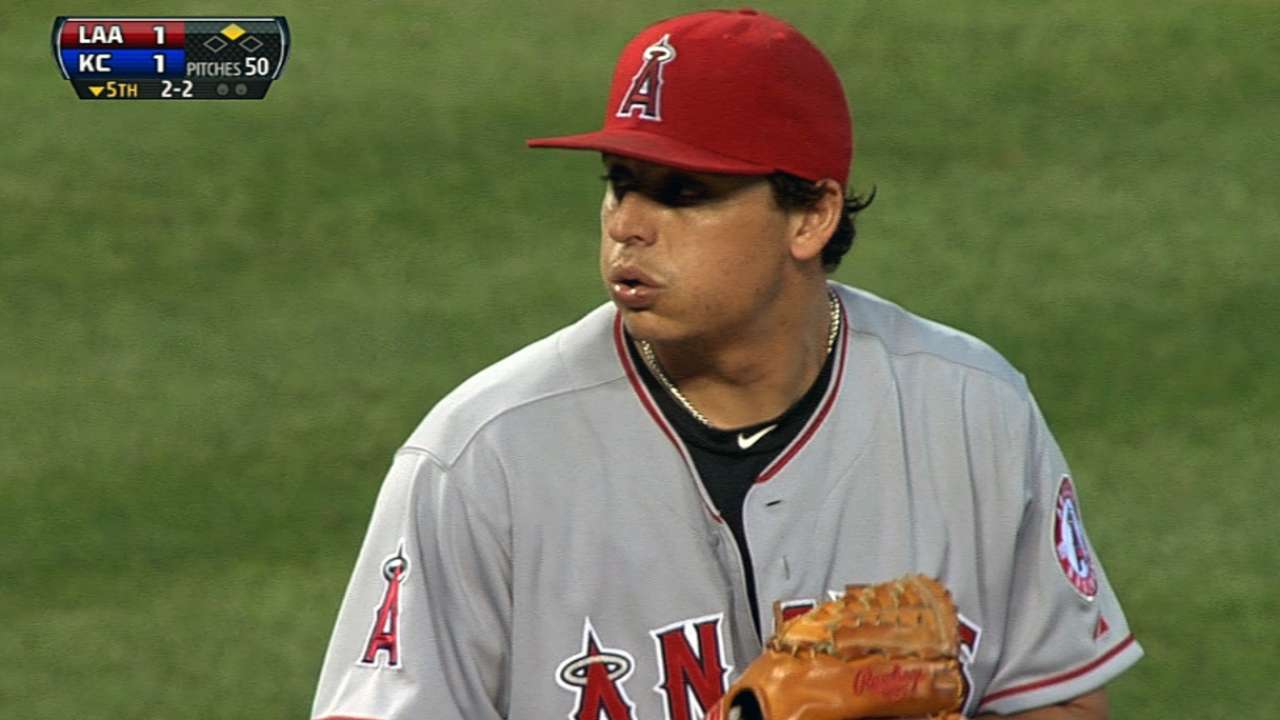 KANSAS CITY -- With Billy Buckner making the Saturday start against the Royals, he marked the 10th different starter manager Mike Scioscia has used this year.
Additionally, Buckner is the 21st different pitcher this year, and the club record is 29 set in 1996. While the Angels never planned on having so many different guys take the mound -- especially this early in the season -- the benefit is that it shows some pitching depth in the organization.
"The organizational depth has been tested," Scioscia said. "It's an important part of what we need to do. I think we've seen the last couple of weeks that our pitchers have performed better. The fact that we've used so many is obviously not the template, but these guys are important to us."
As more pitchers have started to perform better in recent days, Scioscia has seen some momentum building throughout the staff. As pitchers such as Jered Weaver, Kevin Jepsen, Ryan Madson and Tommy Hanson work their way back to the Angels, other pitchers have shown they have the ability to resurface later if the pitching depth is tested again.
Robert Falkoff is a contributor to MLB.com. This story was not subject to the approval of Major League Baseball or its clubs.