Plate discipline adding to the Angels' production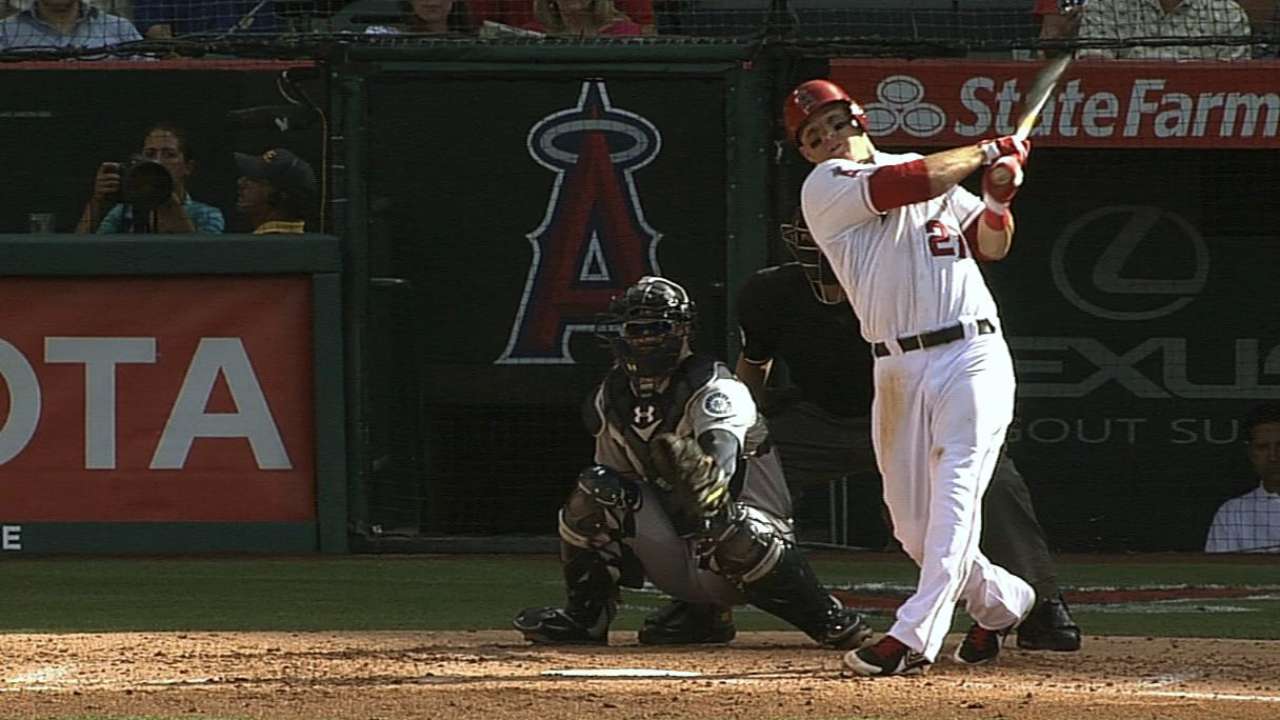 KANSAS CITY -- The Angels have been making opposing pitchers work hard in recent days with plate discipline on top of their robust hitting.
In a 5-2 win over Kansas City on Friday, the Angels drew seven walks. A three-run rally in the seventh inning, which snapped a 2-2 tie, began with walks to Mike Trout and Albert Pujols.
"Some guys that have the ability to get deeper in counts are feeling more comfortable in the box, and you are seeing more productive at-bats," manager Mike Scioscia said. "Mike and Albert and Alberto Callaspo -- they will take the walk if it's there. Some hitters are going to be less productive if they get in there and try to massage counts. They end up getting in a hole with bad counts. Each hitter is different. There's a fine line with everyone, and the bottom line is production."
Robert Falkoff is a contributor to MLB.com. This story was not subject to the approval of Major League Baseball or its clubs.