Jepsen activated from 15-day DL, ready to go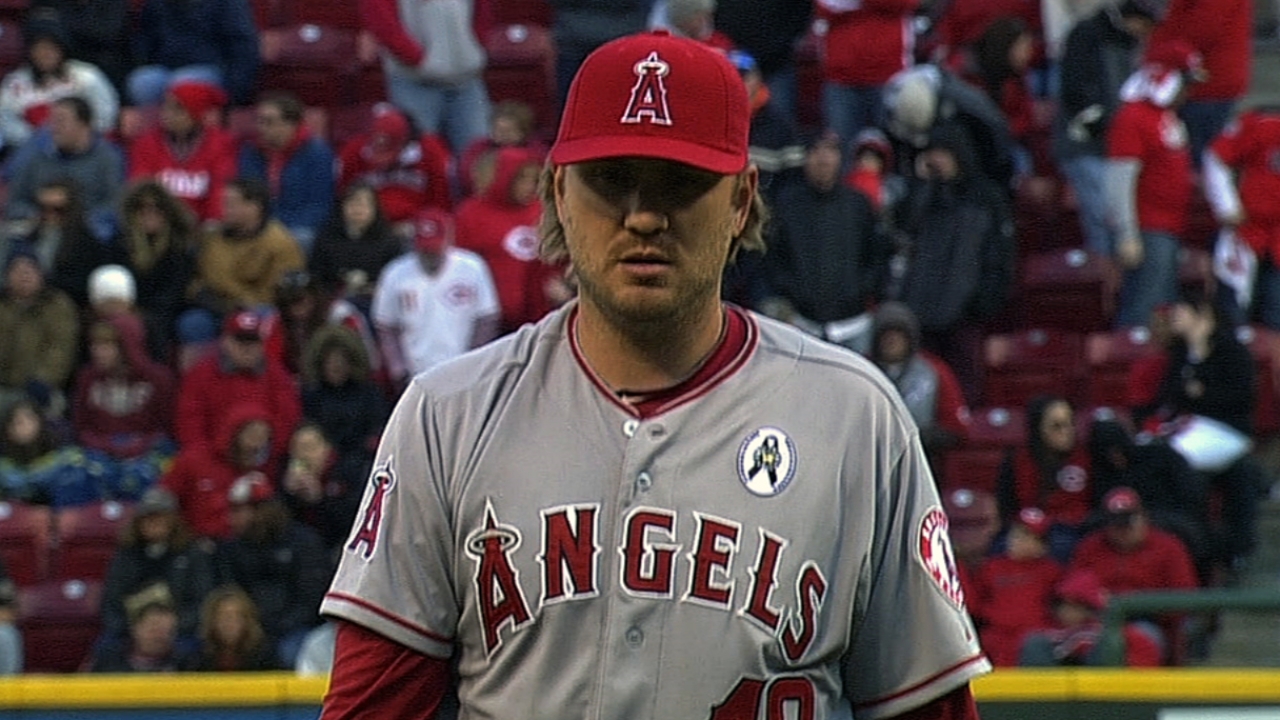 KANSAS CITY -- Reliever Kevin Jepsen, who had 18 holds last year, rejoined the Angels on Sunday after a stint on the 15-day disabled list and said he's ready for whatever role manager Mike Scioscia might have in mind for him.
Jepsen, who worked his way back from a right shoulder strain with three rehab outings, was able to get into the flow of the competition and feels he is ready for high-leverage situations.
"Absolutely," Jepsen said. "I'll be down [in the bullpen] just waiting for a phone call. We'll see how it plays out."
The Angels have been rolling since Jepsen left the club for his rehab assignments, but the right-hander said he doesn't notice a difference in the clubhouse from when the club was struggling.
"Even though we were struggling and losing some games, everybody kind of stayed upbeat," Jepsen said. "Nobody was in here hanging his head. Honestly, it kind of feels the same as when I left. It's definitely nice to see that."
Robert Falkoff is a contributor to MLB.com. This story was not subject to the approval of Major League Baseball or its clubs.