Scioscia ejected in ninth inning of Halos' win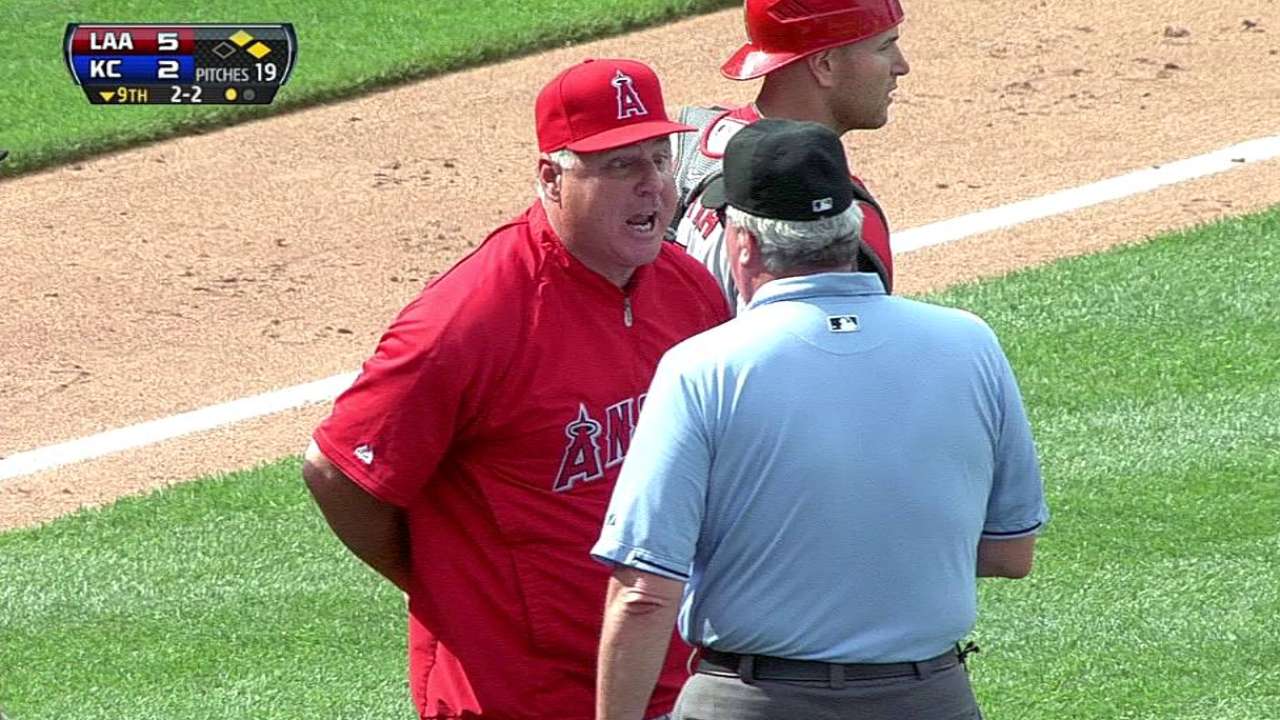 KANSAS CITY -- Angels manager Mike Scioscia became the third man to be ejected by umpire Marty Foster over a two-day span during the Halos' 5-2 win against the Royals on Sunday.
Foster, who ejected Royal players Chris Getz on Saturday and Billy Butler on Sunday, threw out Scioscia in the ninth inning of the series finale. Jeff Francoeur had swung at a low pitch from Ernesto Frieri, and home-plate umpire Foster initially ruled that Francoeur had struck out. . But the umpires then conferred and the ruling was a foul tip. After Scioscia came out for a vehement argument that lasted awhile, he was ejected.
"[Second-base umpire] Tim Welke said he saw the ball foul tipped and go through our catcher's legs," Scioscia said. "This whole series there were breaks both ways. Today, I don't think those breaks went our way. But we played at a high enough level to absorb them and get it done."
Robert Falkoff is a contributor to MLB.com. This story was not subject to the approval of Major League Baseball or its clubs.