Hamilton isn't surprised by Rangers' hot start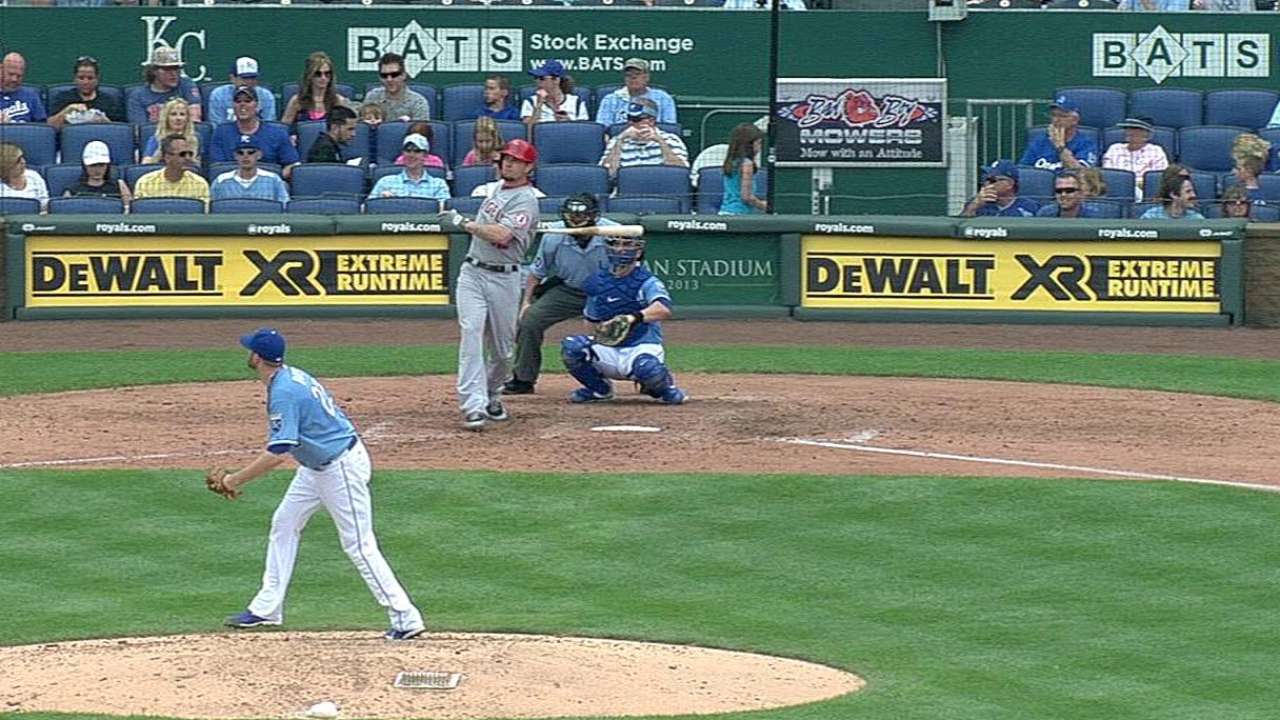 LOS ANGELES -- Josh Hamilton doesn't really stay up to date with what's going on in baseball. He doesn't watch MLB Network, he doesn't scroll Twitter for updates -- heck, he doesn't even have Internet access on his cell phone.
"It makes life a lot better to live, man," Hamilton said. "It's a lot less stressful when you don't have to worry about who said this and who wrote this."
But the Angels' right fielder has heard that his former Rangers team is off to another flying start, with an American League-best 32-19 record, a 3 1/2-game first-place cushion and, most glaringly, an 8 1/2-game cushion over Hamilton's new team.
"I don't think I've made a bad decision by any means," Hamilton said when asked about the Rangers' hot start. "I feel like I am where I'm supposed to be. Every team, for the most part during a season, goes through somewhat of a little slump. It goes back to who's hot at the right time. So if we continue winning, other teams will struggle at some point."
The Angels went into Monday night's Freeway Series opener at Dodger Stadium riding a season-high eight-game winning streak that has seen them gain three games on the Rangers, who lost their second straight game on Monday. But Texas opened 2013 with plenty of breathing room -- much like 2012 -- despite losing Hamilton and clubhouse leader Michael Young, and despite being without the likes of pitchers Neftali Feliz, Matt Harrison, Colby Lewis and Joakim Soria.
Hamilton isn't surprised.
"Pitching's pitching," he said. "When you can have a little bit of offense and you have guys that are getting the job done on the mound and you play defense, you win ball games. It's just being consistent with all those things."
Alden Gonzalez is a reporter for MLB.com. Read his blog, Gonzo and "The Show", and follow him on Twitter @Alden_Gonzalez. This story was not subject to the approval of Major League Baseball or its clubs.