Hamilton returns to lineup; Pujols gets rest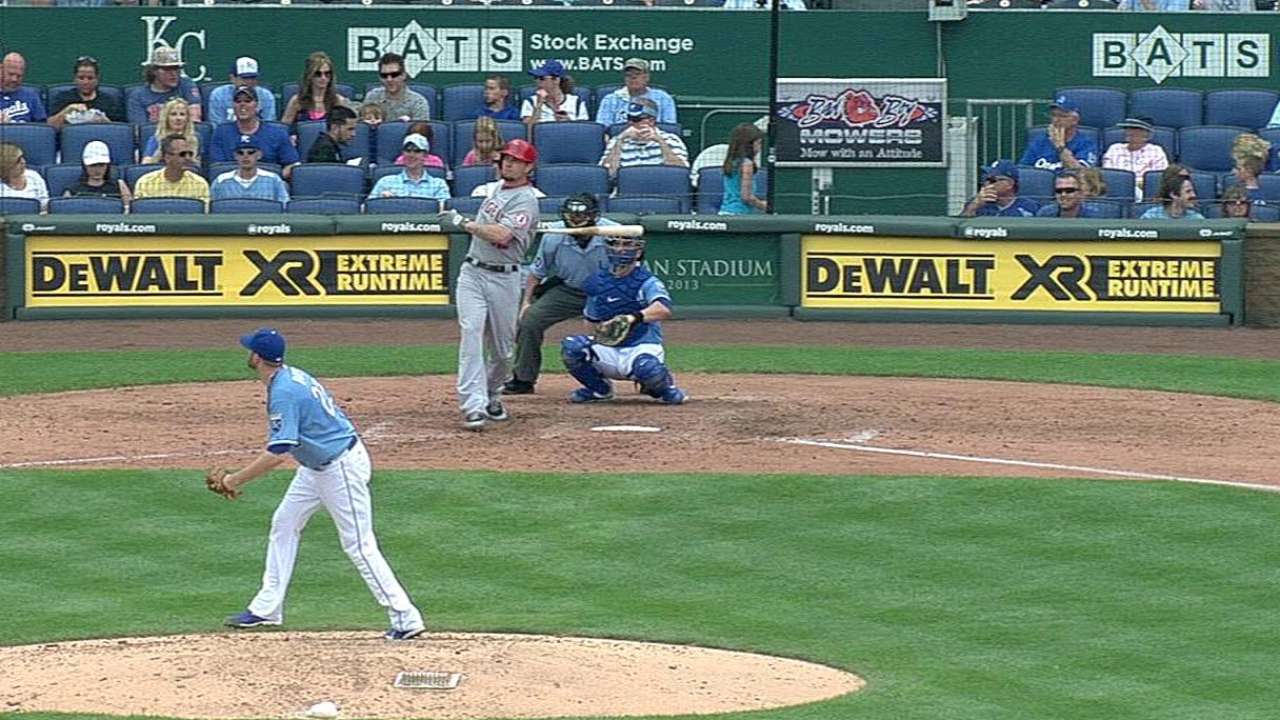 ANAHEIM -- Josh Hamilton returned to the Angels' lineup for Friday's series opener against the Astros, but first baseman Albert Pujols and third baseman Alberto Callaspo did not join him.
Hamilton has been dealing with back spasms this week and was held out of the lineup on Tuesday and Thursday. He was the designated hitter on Friday.
Angels manager Mike Scioscia was confident Hamilton's back issues won't require a trip to the disabled list.
"No, I don't think it's that type of thing," Scioscia said. "It's something that he's had before, and he's nursed his way through it and hopefully he'll be able to do the same thing with this."
Scioscia said he hoped a day off could help Pujols recover somewhat from nagging foot and knee issues. Pujols is hitting .246 with eight home runs and 31 RBIs in 53 games. Friday was only the second time he was not in the lineup this season.
"He's been banged up, we just wanted to give him a little recharge today," Scioscia said. "It's just time to try to get him a notch up on this health thing and get him comfortable again."
The manager said it was also just a day off for Callaspo, something he would like to do for second baseman Howie Kendrick soon. Kendrick has started every game for the Angels this year. But Scioscia said it's been difficult to rest his starters due to a lack of depth on the bench.
"The offensive depth of our team and our bench depth is not where we want it right now because of so many pitchers that we're carrying," Scioscia said.
Austin Laymance is an associate reporter for MLB.com. This story was not subject to the approval of Major League Baseball or its clubs.