Angels sticking with six-man rotation for time being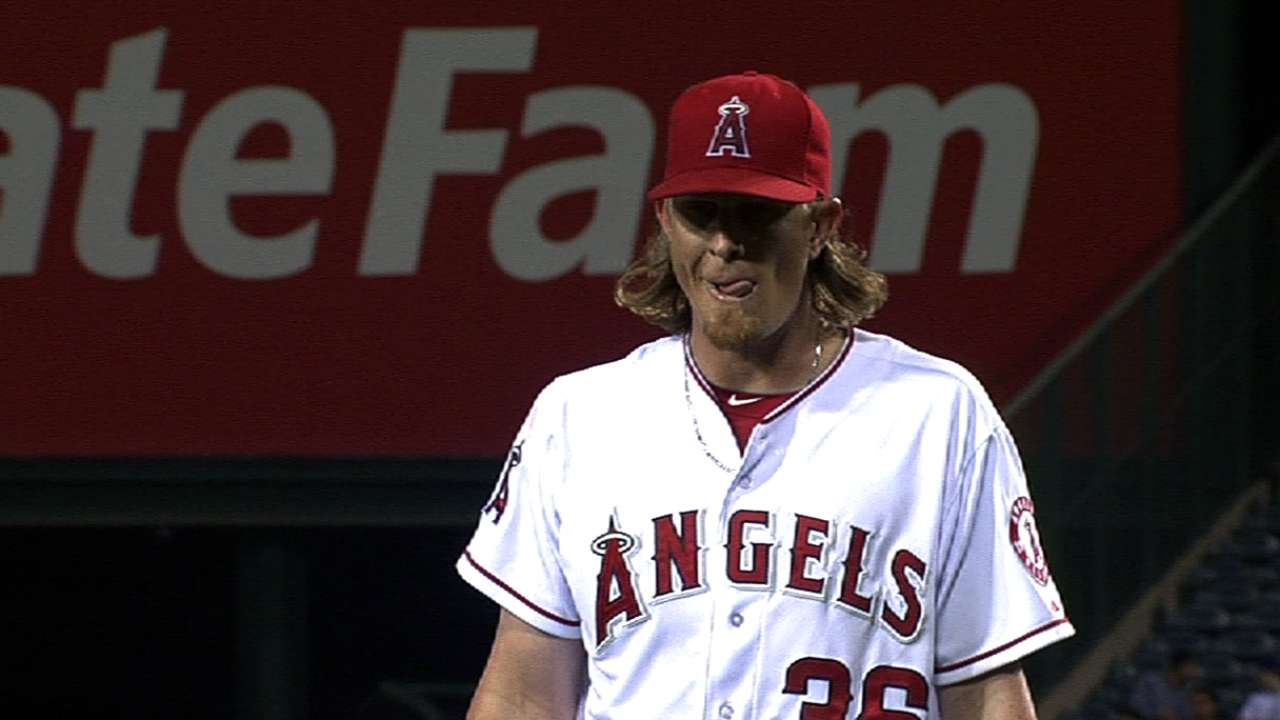 ANAHEIM -- The Angels will stick with a six-man rotation through at least the end of an eight-game homestand that ends on Wednesday, manager Mike Scioscia said on Friday.
The Angels added two arms to their rotation this week, leaving them with six capable starters. Jered Weaver was activated from the disabled list on Wednesday and Tommy Hanson returned from the restricted list and started Friday against the Astros. Jerome Williams, C.J. Wilson, Joe Blanton and Jason Vargas comprise the rest of the Angels' rotation.
So what are the benefits of utilizing six starters?
"I think any time you can give a starter an extra day, hopefully they will catch their breath a little bit," Scioscia said. "I think it helps the whole group if you can do it periodically. It's like throwing an off-day in there. I think right now is a good time for it. It's a good time to let these guys get out there and pitch and give them an extra day."
While starting pitching was an issue for the Angels in April -- when the rotation had a combined 5.26 ERA -- things have improved in May. Entering Friday's opener against the Astros, Angels starters had a cumulative 3.78 ERA this month.
Vargas became the first Angels pitcher to go 5-0 in May, while Williams is 3-1 with a 3.19 ERA in five starts since joining the rotation this month.
Wilson had a pair of double-digit strikeout performances and lowered his ERA to 3.95 from 4.30 at the end of April. Blanton pitched into the seventh inning in four of his six outings this month after not recording an out past the sixth in any of his five April starts.
Weaver, meanwhile, fired six innings of one-run ball to beat the Dodgers on Wednesday, his first outing since he broke his left elbow on April 7.
"Getting Weaver back this week and now having Tommy back and having some guys in our rotation starting to throw the ball to their capabilities is huge for us," Scioscia said.
Austin Laymance is an associate reporter for MLB.com. This story was not subject to the approval of Major League Baseball or its clubs.