Kendrick on pace for a career offensive year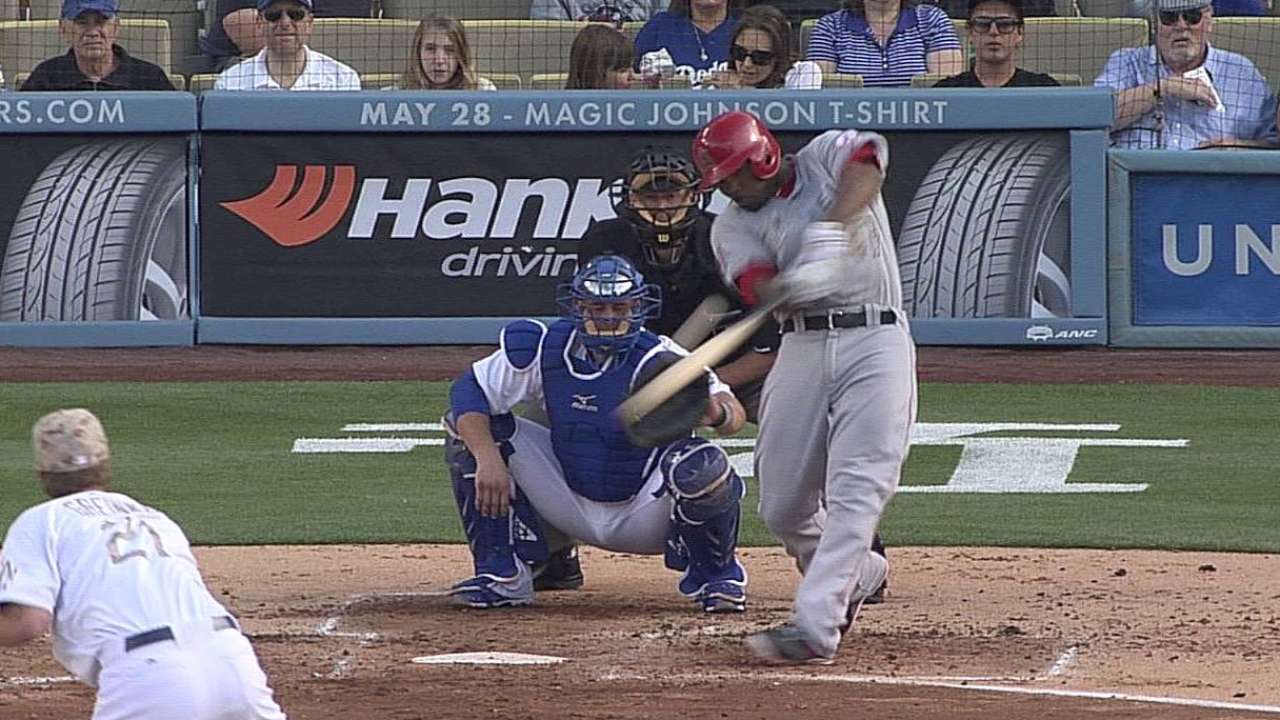 ANAHEIM -- Second baseman Howie Kendrick is off to the best offensive start of his eight-year career.
Kendrick hit .299 with seven home runs, 29 RBIs and 24 runs during the first two months of the season, reaching base at a .336 clip and slugging .455. With about two-thirds of the season remaining, he is on pace to set career highs in hits, homers and RBIs.
"I think he's made an adjustment over the years, understanding pitchers and what they try to do," manager Mike Scioscia said. "He's become a very potent offensive force for a second baseman."
Kendrick isn't getting caught up in the numbers, though, and is keeping a simple approach to hitting.
"Just see the ball and hit it," Kendrick said. "I think the biggest thing is to try to get a mistake and hit it."
But Scioscia believes Kendrick's improvement goes beyond that.
"I think Howie has refined some things, and when he gets comfortable in the batter's box the way he is now, you see that he can use the whole field," he said. "I think sometimes he gets a little one-dimensional, where he's trying to hit the ball so much to right field that he loses his ability to drive the ball like he can, but right now I think he's comfortable. He's going gap to gap, line to line. And he's at his best when he's using the whole field."
Kendrick, who will turn 30 in June, has started at second base in every game this season but hasn't shown signs of slowing. Over his past 17 games, he is hitting .355 with two homers, five doubles, 12 RBIs and 13 runs.
"He's one of those guys [who] at some point you want to give a breather, but he's been playing so well, you don't want to break his rhythm," Scioscia said. "He's doing a lot of things well, and what he's doing in the batter's box is important to us."
Austin Laymance is an associate reporter for MLB.com. This story was not subject to the approval of Major League Baseball or its clubs.