Angels will look to reload system in Draft
Halos, who don't have a first-round pick, focused on adding pitching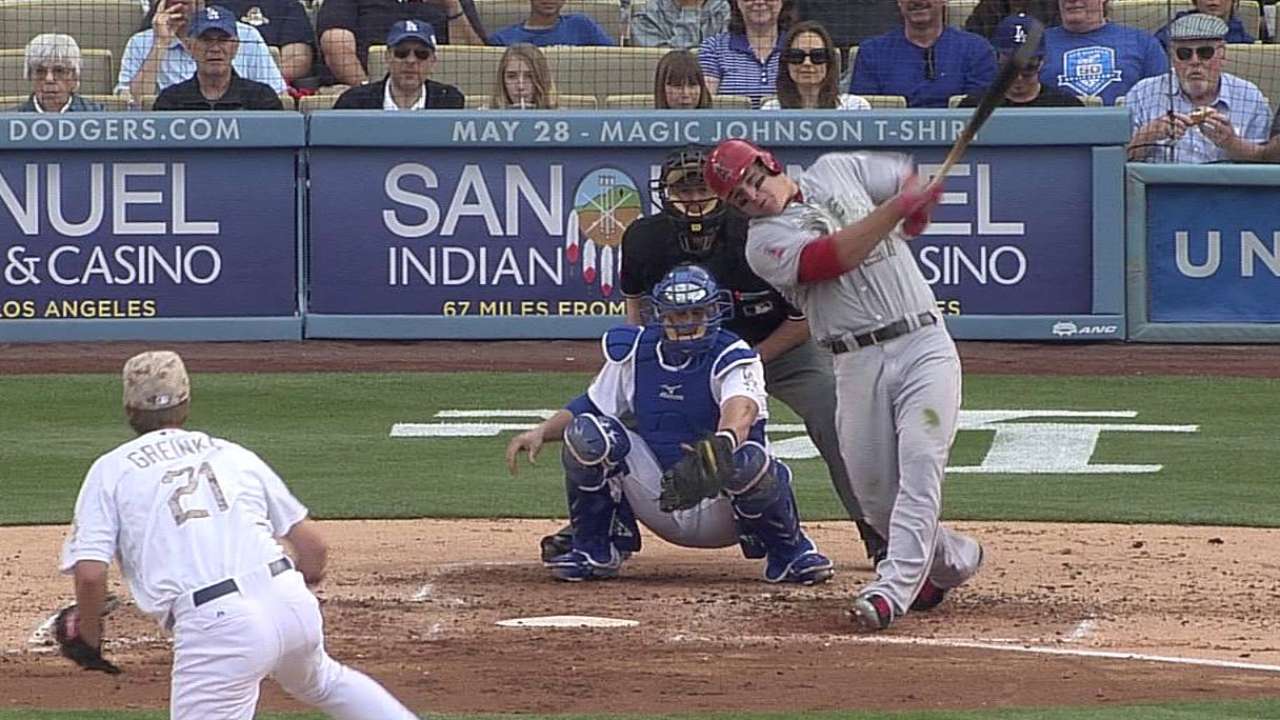 ANAHEIM -- Waiting has become a way of life for the Angels' amateur scouting department, which has been left without a first- or second-round Draft choice -- and sometimes both -- in six of the last eight years.
The Angels didn't have a pick in the second round of 2006 (due to the signing of Jeff Weaver), either of the first two rounds in '07 (Gary Matthews Jr. and Justin Speier), the first round of '08 (Torii Hunter), the second round in '11 (Scott Downs) and the first two rounds of '12 (Albert Pujols and C.J. Wilson). Then there was the December signing of Josh Hamilton, which eliminated their first-round selection this summer.
When the 2013 First-Year Player Draft kicks off this week, the Angels' first pick won't come until No. 59.
Still, for a club with the worst-ranked farm system in baseball, this will be a crucial process.
"It's huge," Angels scouting director Ric Wilson said. "We've gotten into a position where we need to reload and get some inventory and get some guys moving through the system. Our goal and our job is to replenish whatever we did, and give Jerry [Dipoto, the general manager] as many options down the road for him to do whatever he needs to make our