Scioscia to have say on proposed replay changes
Scioscia to have say on proposed replay changes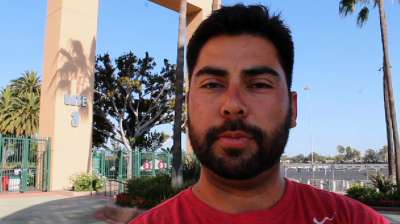 ANAHEIM -- Mike Scioscia has not yet reviewed all the details in the latest proposal for instant replay, but as a member of Commissioner Bud Selig's Special Committee for On-Field Matters, the Angels manager's input will certainly be heard.
"No doubt, expanded replay is coming," Scioscia said.
While Scioscia doesn't know exactly how the latest proposal -- which will be voted on in November and focuses on a "challenge" system -- will play out, he is also unsure of what will happen to the pace of the game.
It has been suggested that replay may speed up the game because managers won't have to argue calls, they will simply "challenge" them.
However, that may not necessarily be the case.
"There are going to be some plays where you have to get some understanding on what they saw and what you're challenging," Scioscia said. "If it's going to go quicker, I don't know."
On-field arguments may decrease, but Scioscia explained that on a play where the first baseman bobbles the ball, the manager will still likely need to talk to the umpire to make it clear that he is challenging the bobble as opposed to whether the first baseman's foot was on the bag.
William Boor is an associate reporter for MLB.com. This story was not subject to the approval of Major League Baseball or its clubs.