Stewart gets helping hand from legendary Carew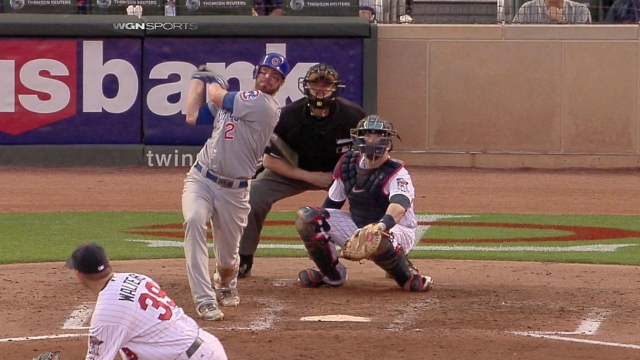 TEMPE, Ariz. -- It doesn't hurt to have a Hall of Famer in your corner, especially when you are competing for a spot on a big league roster.
Just ask veteran infielder Ian Stewart, who has spent the last two winters working out with Rod Carew in Southern California.
"The first year, there was some shock that comes with working with a Hall of Famer and a guy of his stature, but he's just a wonderful man and human being and he makes it easy," said Stewart, who is in camp on a Minor League deal. "He took me under his wing and worked his butt off for me. He took time away from his family to help me the best he could and I really appreciate that. He's a big reason why I am here with the Angels. I know he spoke up to the organization for me."
Stewart was a first-round Draft pick by the Rockies in 2003 and spent five of his first seven Major League seasons in Colorado. He spent all of 2012 and the first half the next season with the Cubs, but was later released, not long after the club suspended him for violating the team's loyalty clause. He finished last season at Triple-A with the Dodgers.
"I don't think Rod would teach anybody to hit the way he hit because it was so unique and it worked for him, but he just played to my strengths as a hitter," Stewart said. "For me, it was more about the mental side, how to track the ball better and recognize pitches better and how to hit pitches on certain areas of the plate. He never changed my stance and tried to work with what I already have."
Carew is friends with Stewart's agent, Larry Reynolds, but truth be told, the relationship between Stewart and Carew dates back more than two decades.
"About 20 years ago, I was at Disneyland, and at that time I knew all of the players and what they looked like," Stewart said. "I see Rod walking with his family, and I built up enough courage to talk to him and get his autograph. Obviously, he's not going to remember that, but I still have his autograph on my Disneyland ticket for the day. I think he acts like he remembers that day just for me."
Jesse Sanchez is a national reporter for MLB.com. Follow him on Twitter @JesseSanchezMLB. This story was not subject to the approval of Major League Baseball or its clubs.