Pujols feels great, expects heavy spring workload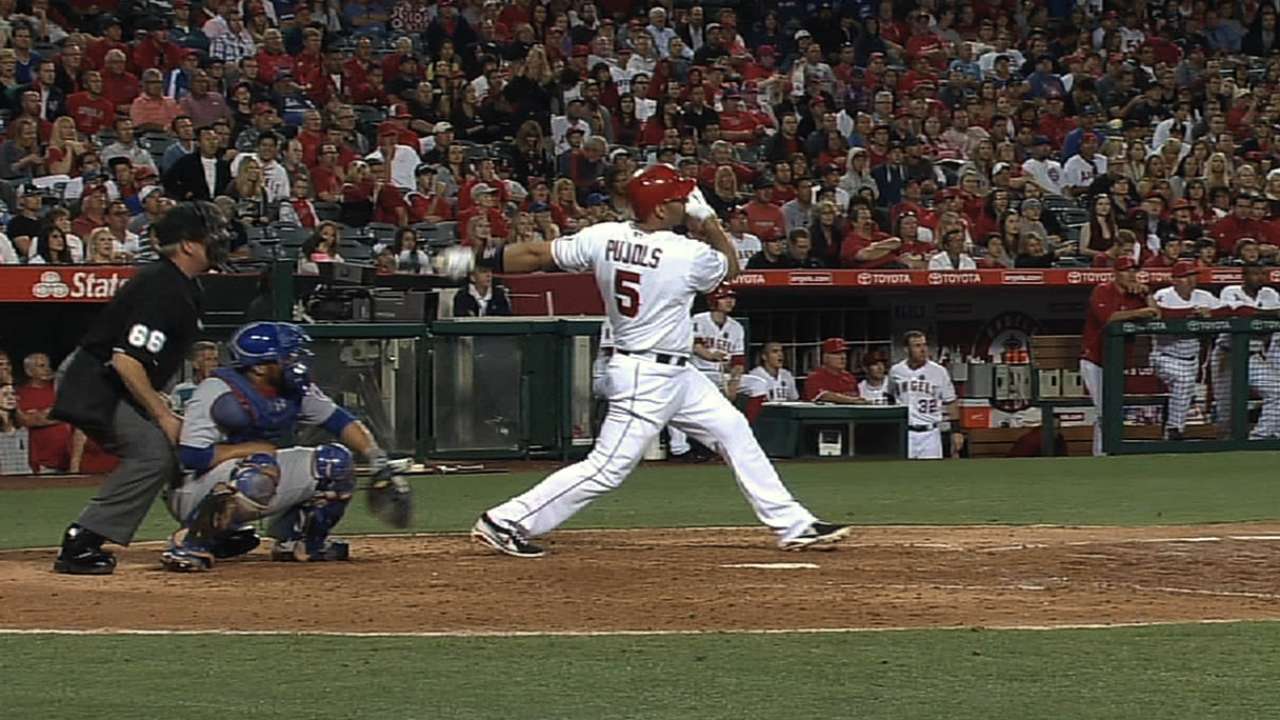 TEMPE, Ariz. -- So far, so good for Albert Pujols and his hopes for a healthy season.
"Knock on wood, everything feels great," the Angels' first baseman said Sunday morning, searching for some wood to literally knock. "I'm really happy with how I feel."
Pujols, coming off a season that ended after 99 pain-filled games on July 26, started at first base in two of the Angels' first three Cactus League games. His left foot, hindered by plantar fasciitis starting in the second week of Spring Training last year, is no longer an issue. His right knee, still recovering from arthroscopic surgery as the 2013 season went on, is perfectly healthy. And any soreness he's had in the first few days of camp is causing no conern.
Angers manager Mike Scioscia said Pujols is "moving as well as he has in four or five years."
"I feel really good, man," Pujols said. "I'm happy. I'm moving good. Hopefully just get better and better every day, stronger."
Pujols expects to get a lot of time at first base this spring.
"I don't know if it's going to be every day, but pretty much -- as much as I can," Pujols said. "I'm pretty sure it's going to be a lot that I'm going to be playing first here."
The 34-year-old understands he won't be playing 162 games at first base during the regular season, even if he remains 100 percent all summer. There are Sunday afternoon games that follow Saturday nights, long road trips, first games in new cities after long flights.
Pujols doesn't have a number in his head for how many games he wants to play his position this year, but if he continues to feel like this, he expects to do so "95 percent of the time."
"I'm just going to do what my body's telling me," he said. "Go out there and play. I'm getting paid to play, and I try to do the best I can to help this organization to win."
Alden Gonzalez is a reporter for MLB.com. Read his blog, Gonzo and "The Show", and follow him on Twitter @Alden_Gonzalez. This story was not subject to the approval of Major League Baseball or its clubs.