Wilson among the many indebted to Jobe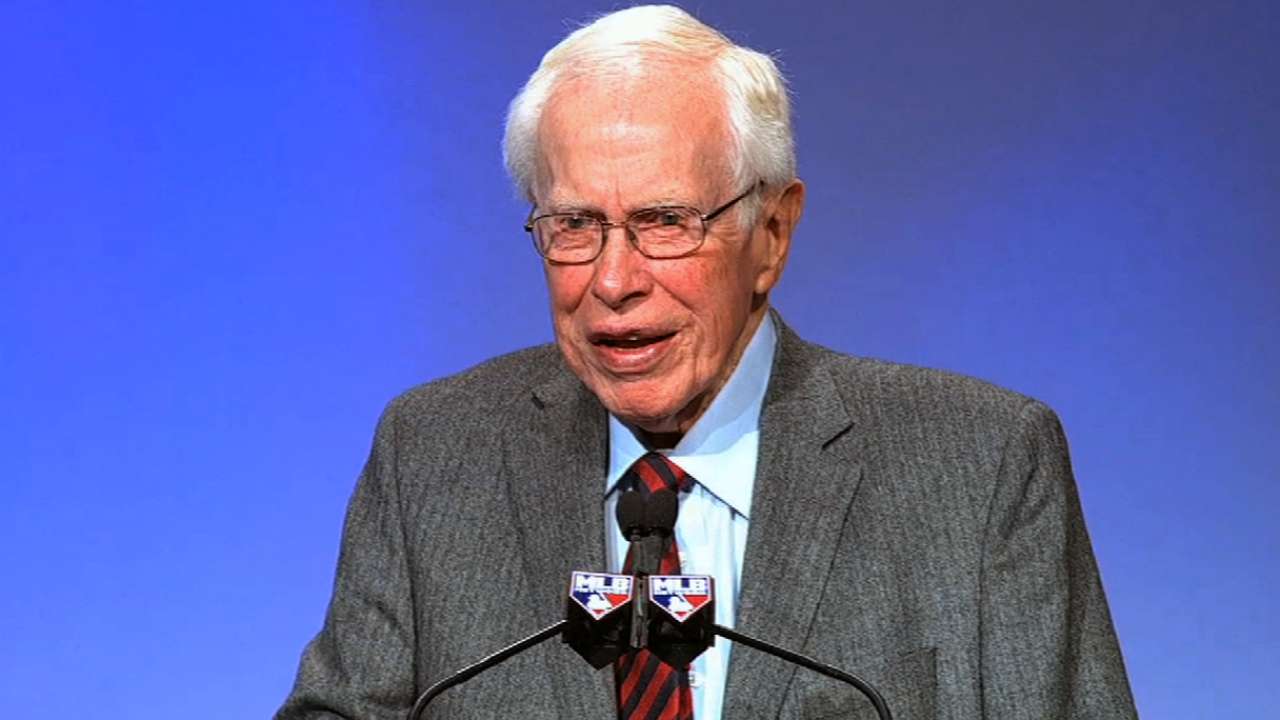 TEMPE, Ariz. - C.J. Wilson was 22 years old and winding down a rough season at Frisco, Texas, home of the Rangers' Double-A affiliate, when gradual wear and tear in his left forearm prompted him to undergo Tommy John surgery, an operation performed by the late Dr. Lewis Yocum, the Angels' longtime team orthopedist.
After a full year of rehab, Wilson couldn't believe how the ball felt coming out of his hand.
"I was like, 'I'm a power pitcher all of a sudden,'" Wilson recalled. "Later that year I hit 95 [mph] for the first time. I had never hit 95 in my life. I was like, 'Well, I guess the surgery thing really worked out well.'"
Wilson is one of countless pitchers whose careers were extended -- and, in many cases, heightened -- by the revolutionary procedure that Dr. Frank Jobe invented 40 years ago.
"The pitcher's elbow is like Humpty Dumpty," Wilson said, "and he figured out how to put it back together again."
Hearing about Jobe's death on Thursday at the age 88, and recalling the passing of Yocum in May 2013, made Wilson "think about the billions of dollars in salary and all the wins and the saves from guys like Mariano Rivera, John Smoltz, all these guys that were Tommy John survivors. It's the single most important medical procedure in the history of baseball."
In 1974, Jobe transplanted a tendon to replace the torn ulnar collateral ligament of Dodgers lefty Tommy John, setting him up for a 14-year comeback that prompted the naming of the procedure after him.
Jobe originally told John there was only a 5 percent chance of success. Now, 95 percent of patients who undergo the procedure return either as good or better than before.
Wilson believes that Jobe and Yocum should be in the Hall of Fame.
"Tommy John surgery is the No. 1 career extender; there is nothing around it," he said. "Dr. Jobe is a pioneer. I wouldn't want to go anywhere else but [to] the people who have studied under him or under Lew. They are the best surgeons in the world."
Alden Gonzalez is a reporter for MLB.com. Read his blog, Gonzo and "The Show", and follow him on Twitter @Alden_Gonzalez. This story was not subject to the approval of Major League Baseball or its clubs.