Offense going slow through early March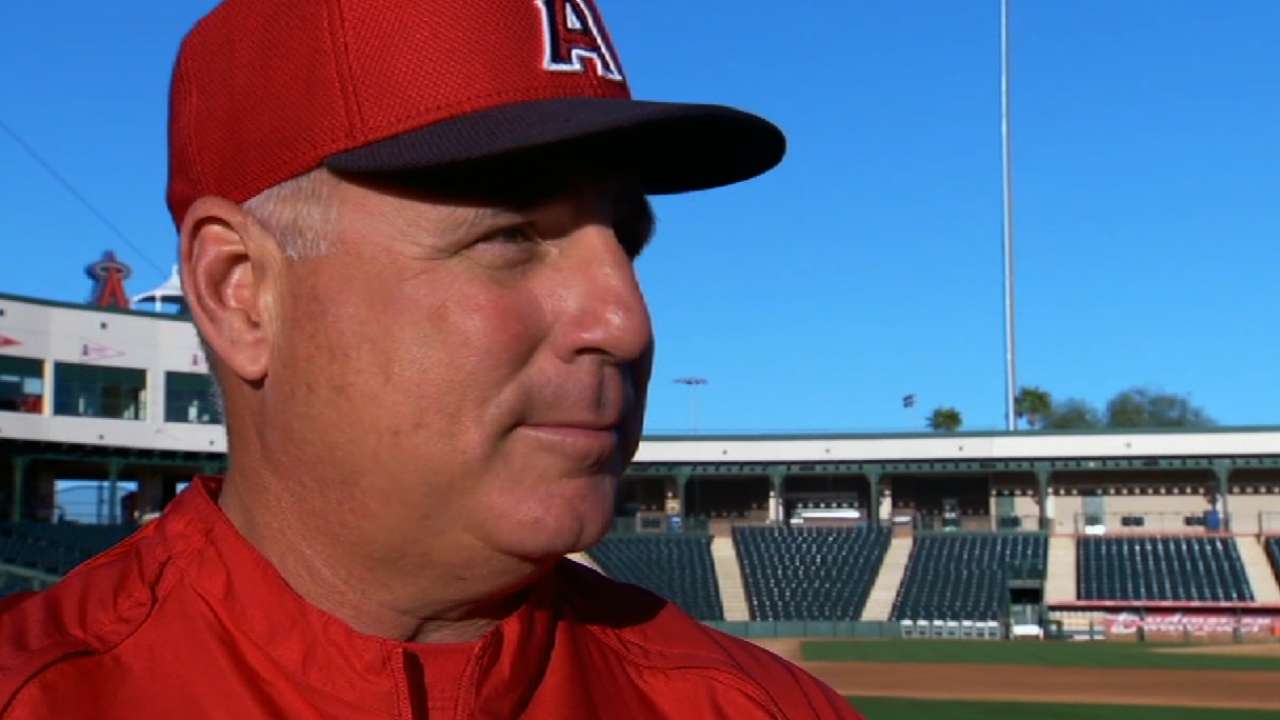 TEMPE, Ariz. -- The Angels started Cactus League play with a promising 15-hit, 15-run performance against the Cubs on Feb. 28. But they've had trouble repeating that output in 10 games this month.
With multiple cold bats among the projected regulars, the Angels managed just 30 runs in March through Sunday.
"We opened up like gangbusters in that first game," manager Mike Scioscia said. "I don't anticipate these guys needing many more at-bats before they get into their games. We haven't really driven the ball the way we can, but that will take a little bit of time."
Scioscia doesn't sound concerned with plenty of games left on the spring schedule. The Angels are three weeks from Opening Day in Anaheim.
Howie Kendrick, Chris Iannetta and Mike Trout each are hitting better than .400, but they are the only projected regulars hitting better than .250.
Kole Calhoun (.227), Raul Ibanez (.200), Albert Pujols (.158), Erick Aybar (.154), Hank Conger (.133) and David Freese (.091) have yet to find their swing.
Scioscia said he will get his players the spring at-bats needed to be ready for the regular season.
"Whatever they need. Everybody is different," he said. "With some guys, there is a range that they need to still be fresh and ready to go. With other guys, they need a little more. It just depends."
Among those looking to secure a bench spot, John McDonald (.444), Grant Green (.412), Collin Cowgill (.316) and Andrew Romine (.286) have fared well.
That Kendrick is among those already hot should not be a surprise. The second baseman owned a .410 Cactus League average since 2006 coming into this year.
Chris Gabel is a contributor to MLB.com. This story was not subject to the approval of Major League Baseball or its clubs.