Amid mixed results, Skaggs looks past pitching line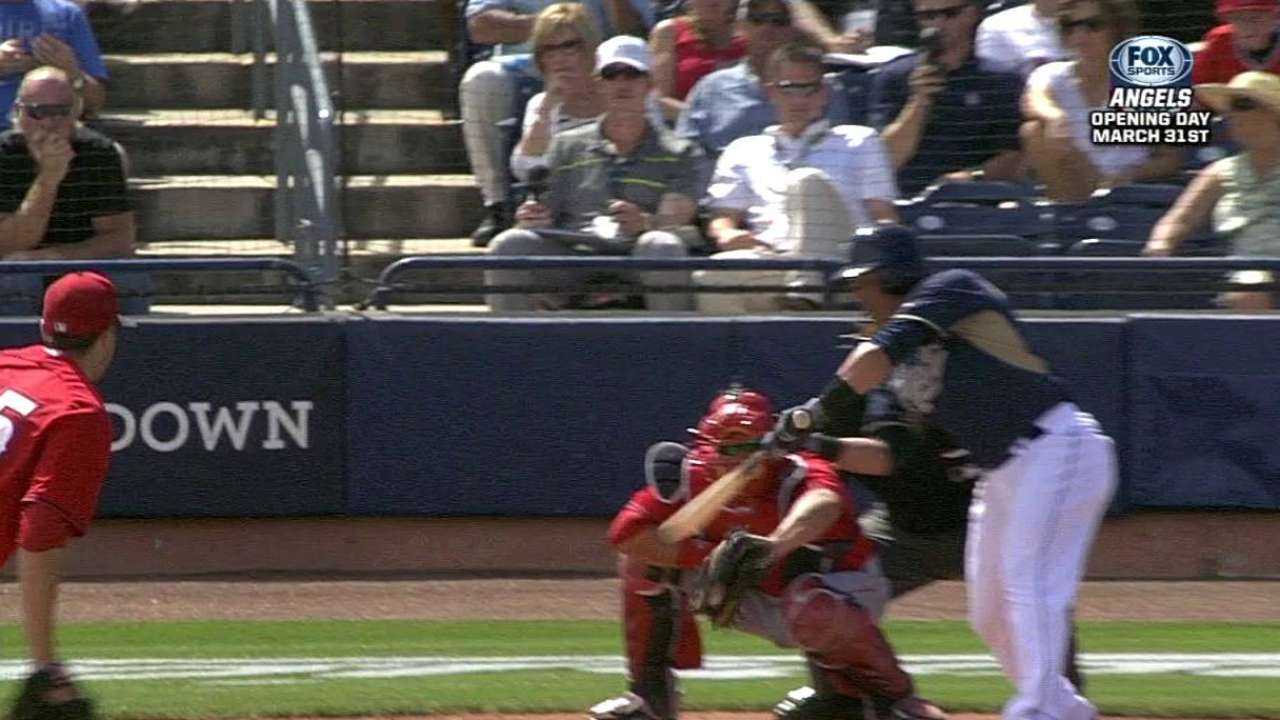 PEORIA, Ariz. -- Tyler Skaggs has not necessarily been lights out with the Angels this spring, but he has been good, probably even a little better than the numbers would suggest, and the 22-year-old left-hander does not necessarily have to be otherworldly to claim the rotation's fifth spot.
"I think it's going pretty good," Skaggs said after a good-but-not-great Friday outing against the Padres. "I'm just happy that I'm healthy, and having fun. That's the most important thing is having fun."
Skaggs had a blast Sunday, when he pitched four scoreless innings of one-hit ball against the Reds. Against the Padres -- one of few teams that actually know him well -- he gave up three runs and one solo homer in an 83-pitch, four-inning outing, and four guys stole bases off him. But he also did not give up a walk and threw first-pitch strikes to 14 of the 19 batters he faced.
One scout noted that he threw better than his pitching line, which was evident in a two-run fourth inning that saw him give up four singles that trickled past the infield, and said he simply needed to locate his fastball better against right-handed hitters.
The breaking ball, however, was sharp from the get-go.
"It was a good pitch today," said Skaggs, who has a 4.35 ERA in 10 1/3 innings this spring. "They weren't hitting it too well, so we kept going to it. Fastball command was pretty good today. Threw a lot of first-pitch strikes. But it's one of those things where the curveball was working, and that's what I would do during the season anyway."
Alden Gonzalez is a reporter for MLB.com. Read his blog, Gonzo and "The Show", and follow him on Twitter @Alden_Gonzalez. This story was not subject to the approval of Major League Baseball or its clubs.