Ibanez gets reacquainted with first in spring game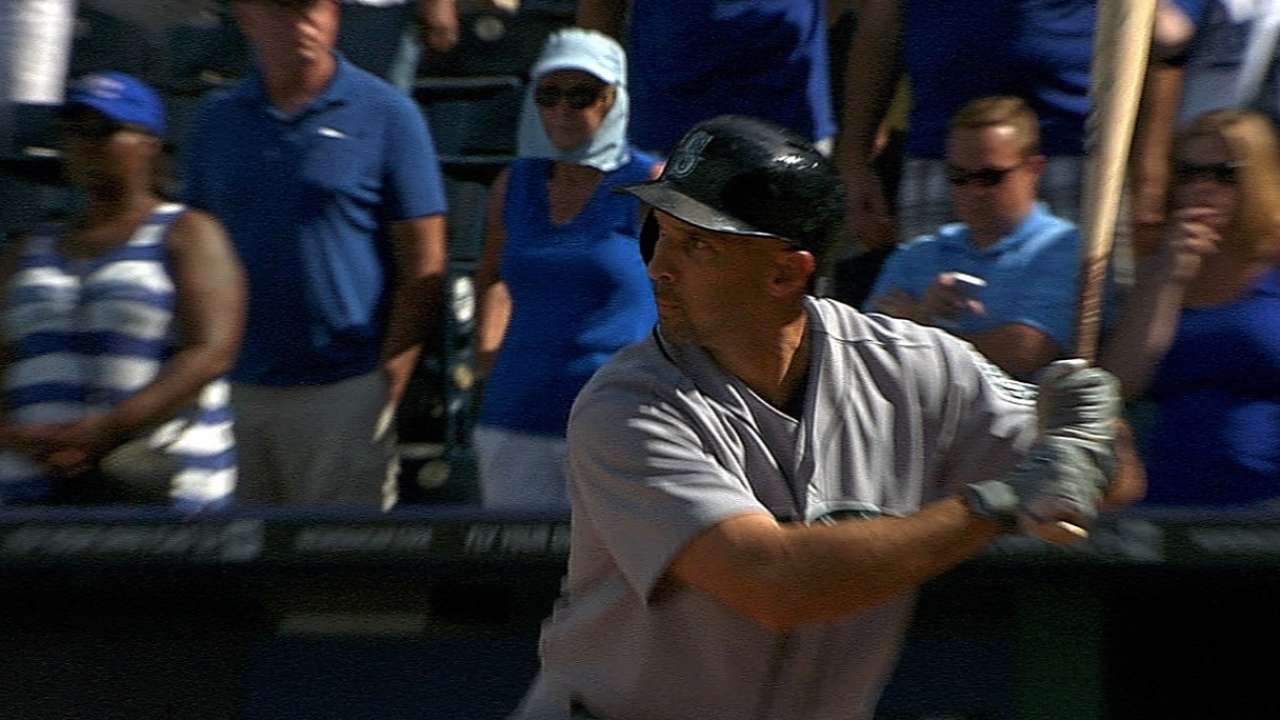 TEMPE, Ariz. -- Raul Ibanez figured he didn't need a first-baseman's mitt anymore, so he handed it down to his 12-year-old son. Then Angels manager Mike Scioscia called the 41-year-old designated hitter over the winter and told him he'd be working on first base in Spring Training, even though he hasn't started a game there since 2005.
"My son was in the car and was like, 'You want that mitt back, Dad?'" Ibanez said.
Ibanez reclaimed the glove that day and made his spring debut at first base Monday, while right fielder Kole Calhoun saw four innings there Sunday and an additional three Monday.
Scioscia's hope is that at least one of them gets comfortable there, so that his lineup doesn't really have to change on the days Albert Pujols serves as a designated hitter.
"That's the goal is to have the options on the offensive side to be strong every day," Scioscia said, "even if some guys are going to have to DH or switch positions."
Calhoun -- listed at a generous 5-foot-10, which makes him a bit undersized for the position -- played 37 innings at first base in the Majors last year and appeared there in 34 of his 353 career Minor League games.
Ibanez started 12 games at first base in 1998, 18 in 1999, one in 2000, eight in 2001, 45 in 2002, 18 in 2003, nine in 2004 and four in 2005. Since then, he's played two regular-season innings at the position. No ball was hit to him in six innings Monday, and only four throws were made to first while Ibanez was in the game.
"Certain things come back," said Ibanez, who has been working with infield coach Alfredo Griffin and will also see action in left field. "It's different. There's a lot of little movements going on, with kind of where to be and reminding myself, 'OK, if this happens I have to do this, and if this happens I have to do that.' But I think it'll be OK."
Alden Gonzalez is a reporter for MLB.com. Read his blog, Gonzo and "The Show", and follow him on Twitter @Alden_Gonzalez. This story was not subject to the approval of Major League Baseball or its clubs.