Torrealba won't accept Minor League assignment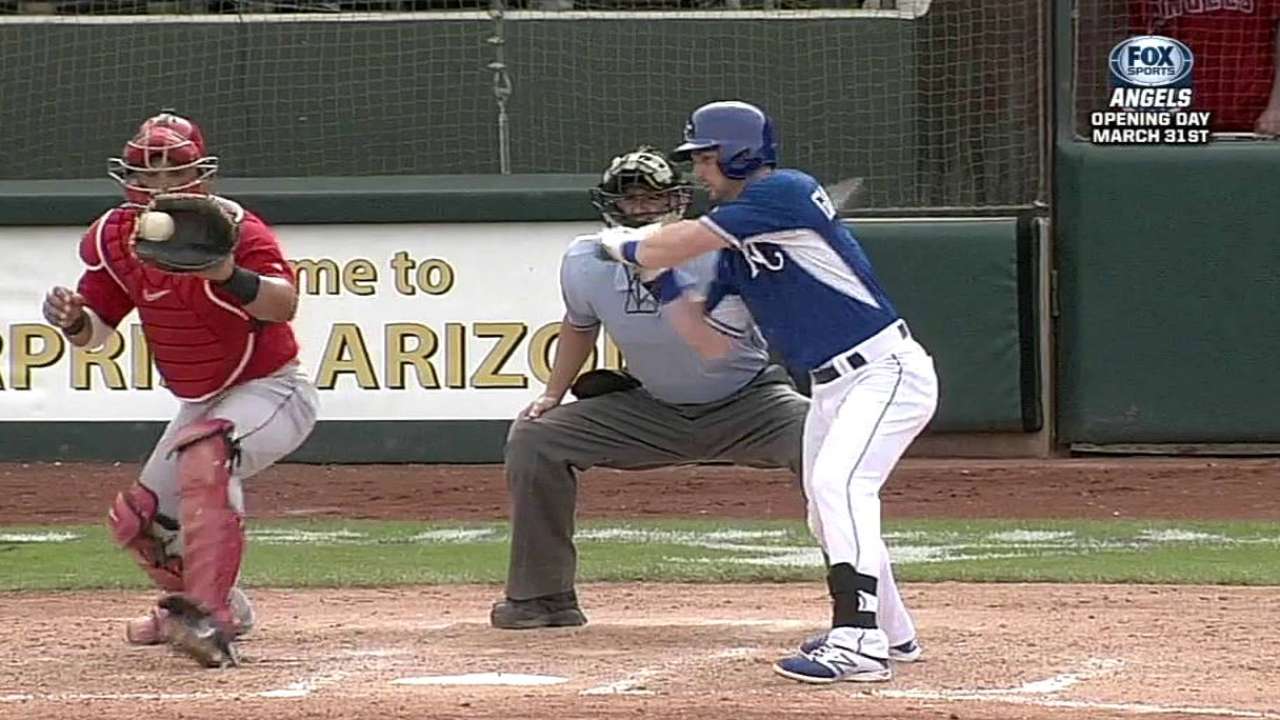 PHOENIX -- Yorvit Torrealba can ask for his release if the Angels don't add him to the 40-man roster by Sunday, and the 35-year-old catcher plans to use it.
Going down to the Minor Leagues is not an option.
"I feel like I can keep playing in the big leagues," Torrealba said in Spanish on Saturday morning. "I already went through Triple-A, 12, 13 years ago. I'm pretty happy with what I've done in my career up to this point, I feel like I can keep providing more -- but in the big leagues, not [in the Minors]. We'll see what happens tomorrow."
Torrealba is a 13-year veteran who has played in 907 career regular-season games, plus an additional 24 in the playoffs, and started 48 behind the plate for the Rockies just last season. But he entered camp with long odds to make the team, with Chris Iannetta and Hank Conger essentially entrenched in a platoon. And it's unlikely that the Angels will open the season with three catchers.
"I thought they were going to give me an opportunity to compete, and in reality, I didn't get that opportunity -- to the point where I haven't caught more than two innings at a time," said Torrealba, who's batting .278 (5-for-18) and has started just one split-squad game all spring. "They haven't given me the opportunity to start a game. But they're the ones who make the decisions. I'm fine."
The Angels face the same deadline with corner infielder Chad Tracy and first baseman Carlos Pena, and Tracy was non-committal about whether he'd accept an assignment to the Minors.
Torrealba, meanwhile, was realistic about his odds and at peace with his situation about 24 hours before a determination. If he doesn't make the team, he'll go back to Fort Lauderdale, Fla., spend some time with his family and wait for a Major League opportunity to materialize.
"My door is open for another team," he said. "Tomorrow is an important day. I'll wait to see what I hear from other teams, to see if another team materializes. If not, then maybe I can spend more time with my family during that time. It's been 20 years since I've been with my family this time of year."
Alden Gonzalez is a reporter for MLB.com. Read his blog, Gonzo and "The Show", and follow him on Twitter @Alden_Gonzalez. This story was not subject to the approval of Major League Baseball or its clubs.