Pujols gives Salas his endorsement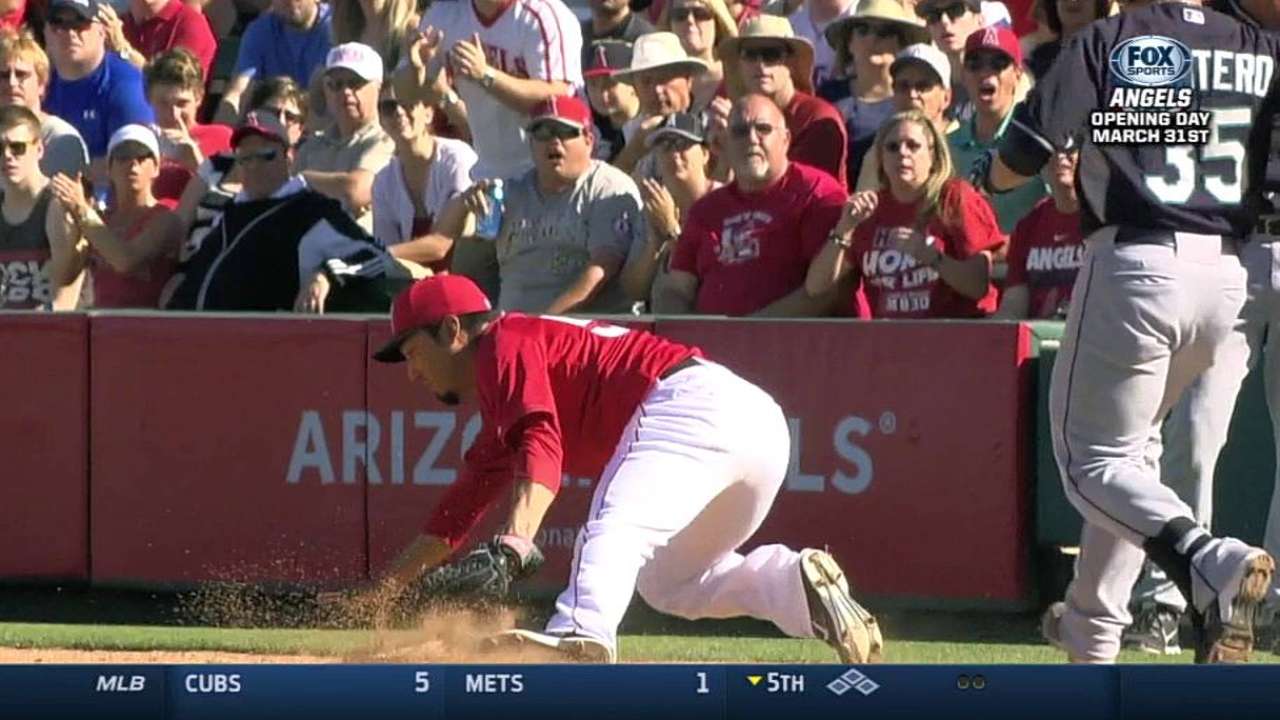 LOS ANGELES -- The last time Angels first baseman Albert Pujols and reliever Fernando Salas were teammates, in St. Louis in 2011, the then-rookie right-hander posted 24 saves as the Cardinals went on to win the World Series.
"I know him, and he looks to me like he's got his good stuff back, like he had in 2011," Pujols said on Thursday, before the Angels' Freeway Series opener against the Dodgers.
"He's a gamer," Pujols said. "He's not afraid of anyone out there, and he's obviously a huge boost for our bullpen."
The past two seasons with the Cardinals were not kind to Salas, who made a trip back to the Minors each of those summers, before being traded to the Angels with third baseman David Freese for outfielders Peter Bourjos and Randal Grichuk in a winter deal.
"I'm happy," said Salas. "I like this team, I want to help this team. Every teammate has helped me since I got here."
With familiar faces Pujols and Freese also in the Angels clubhouse, the transition to his new organization has been smooth.
"They've helped me, too," Salas said, "and they're good players."
Salas' first spring with the Angels has been solid on the mound. Although right-hander Ernesto Frieri is entrenched as the closer, the Angels have plans for Salas to pitch important innings in a setup role in a rebuilt bullpen that also features right-handers Joe Smith, also new to the team, and Kevin Jepsen.
"[Salas] is looking really good," manager Mike Scioscia said. "As the spring has gone along, his command has come together. Command is his main thing, but he's really throwing the ball well.
"We're counting on him at the back end of our bullpen."
Earl Bloom is a contributor to MLB.com. This story was not subject to the approval of Major League Baseball or its clubs.