Trout sits penultimate spring game with the flu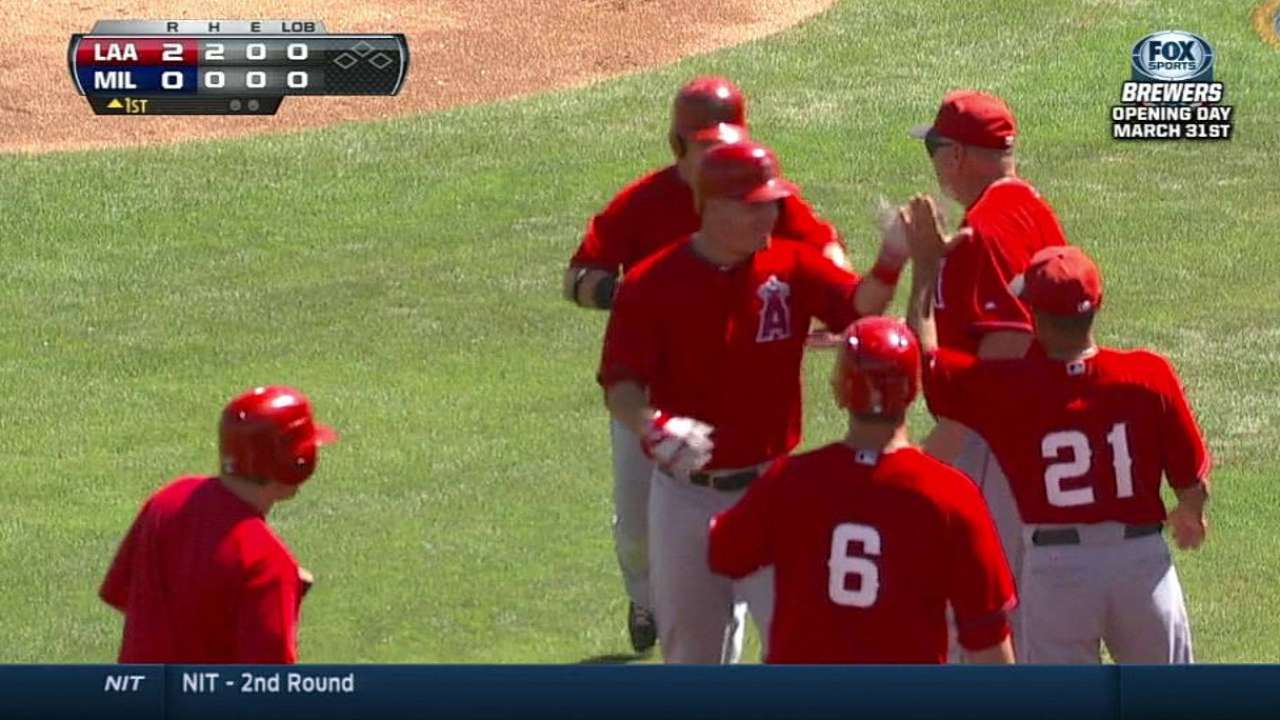 LOS ANGELES -- Center fielder Mike Trout was not in the Angels' lineup against the Dodgers on Friday night because of the flu.
"He's just got a little stomach bug," manager Mike Scioscia said. "He won't be available tonight, hopefully tomorrow. It's been going through a lot of the guys.
"We'll see how he is tomorrow. You always want to keep your edge. We'll weigh these factors very carefully."
The Angels open the regular season on Monday in Anaheim against the Mariners.
Josh Hamilton moved from left field to center, with J.B. Shuck taking over in left. Second baseman Howie Kendrick took Trout's No. 2 spot in the batting order.
Earl Bloom is a contributor to MLB.com. This story was not subject to the approval of Major League Baseball or its clubs.