Past contract differences don't get in way of Trout deal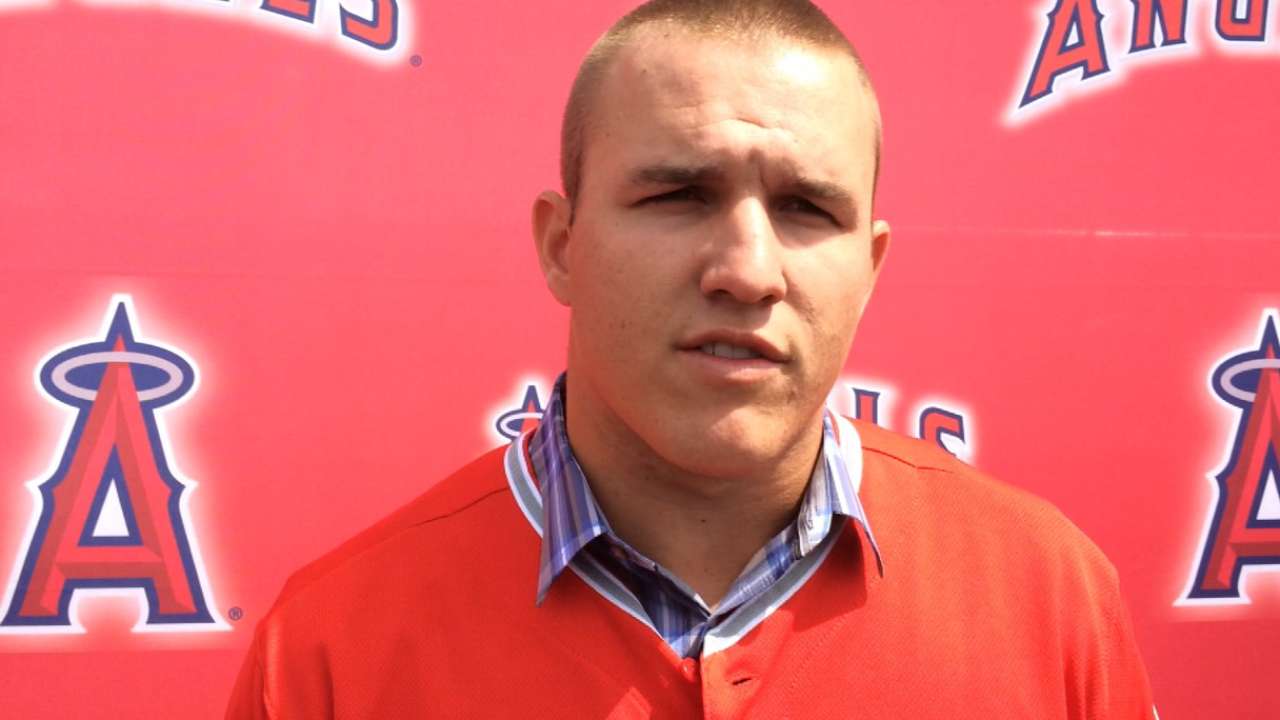 ANAHEIM -- In hopes of locking up the game's best all-around player, the Angels faced an uphill battle of sorts with Mike Trout's agent, Craig Landis.
In March 2013, the Angels refused to abandon their service-time-heavy compensation system for pre-arbitration players, giving Trout only a 6 percent raise and angering Landis.
Nearly 13 months later, the two sides came together on a six-year, $144.5 million extension.
And what happened in late February, when the Angels went outside of their system to pay Trout a pre-arbitration-record $1 million in 2014, helped that get done.
"Mike was past it a week after it happened last year and it never affected the way he felt or treated anybody -- but it registered with him," Landis said. "So he appreciated it this year, when they made an exception with him. All the players want to feel like they're appreciated. It's not just the money. Appreciation goes a long way."
With Trout coming off unanimous selection for the American League's Rookie of the Year Award and a runner-up finish for Most Valuable Player, the Angels -- free to determine his salary as long as it was at least the then-minimum of $490,000 -- paid Trout $510,000 for 2013. Landis responded by emphasizing in a statement that the compensation was "not the result of a negotiated compromise" and that the salary "falls well short of a 'fair' contract."
"The only time in 21 years I ever complained about a pre-arbitration guy was Mike last year, because I felt that it was extraordinary and that an exception should be made," Landis said. "They felt differently, and so we differed on that one. This year, they felt like, 'Yes, we do have to make an exception because it's just not right.' I think it helped some. Just because they gave us that did not mean that we were going to do a multiyear deal with them. But it didn't hurt."
Alden Gonzalez is a reporter for MLB.com. Read his blog, Gonzo and "The Show", and follow him on Twitter @Alden_Gonzalez. This story was not subject to the approval of Major League Baseball or its clubs.