Bad timing? Feldman slowed Angels' offense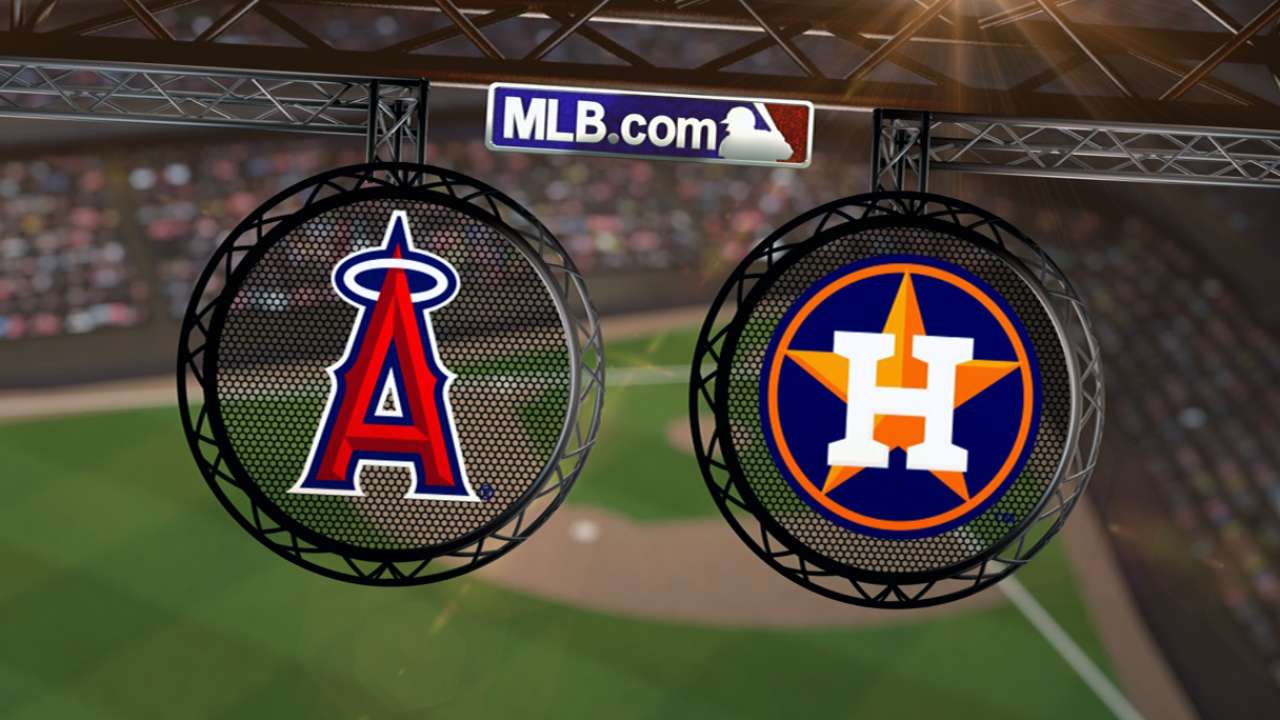 HOUSTON -- Angels manager Mike Scioscia felt Astros starter Scott Feldman may have been taking a little too long between pitches while throwing seven innings of one-run ball against the Angels on Sunday, though he doesn't believe his pace was ultimately an issue.
"He's certainly more deliberate," Scioscia said. "And the umpires were aware of it. I don't think there was an issue. It seemed like there was a lot of miscommunication with the catcher, and we looked at the catcher and definitely he was shaking a lot of signs off."
Rule 8.04 states that when bases are empty "the pitcher shall deliver the ball to the batter within 12 seconds after he receives the ball." Each time the pitcher goes over the allotted time, a ball is supposed to be called.
That rule, however, is rarely enforced. And pitchers are pretty much free to take as long as they'd like with runners on.
"Chris Guccione, the home-plate umpire, he tried to keep it going as best he could," Scioscia said. "I think you're going to have those times. He was working slow, no doubt about it."
The Angels have seen Feldman a lot from his time with the Rangers, from 2005-12, and know he's among the pitchers who usually takes a while. C.J. Wilson, who started Monday's series finale for the Angels, is similar.
Did Feldman's pace affect the Angels hitters in Sunday's 7-4 loss?
"I think if guys let it become a distraction, it could," Scioscia said. "But I don't think it was an issue."
Alden Gonzalez is a reporter for MLB.com. Read his blog, Gonzo and "The Show", and follow him on Twitter @Alden_Gonzalez. This story was not subject to the approval of Major League Baseball or its clubs.