Frieri allowing more homers than usual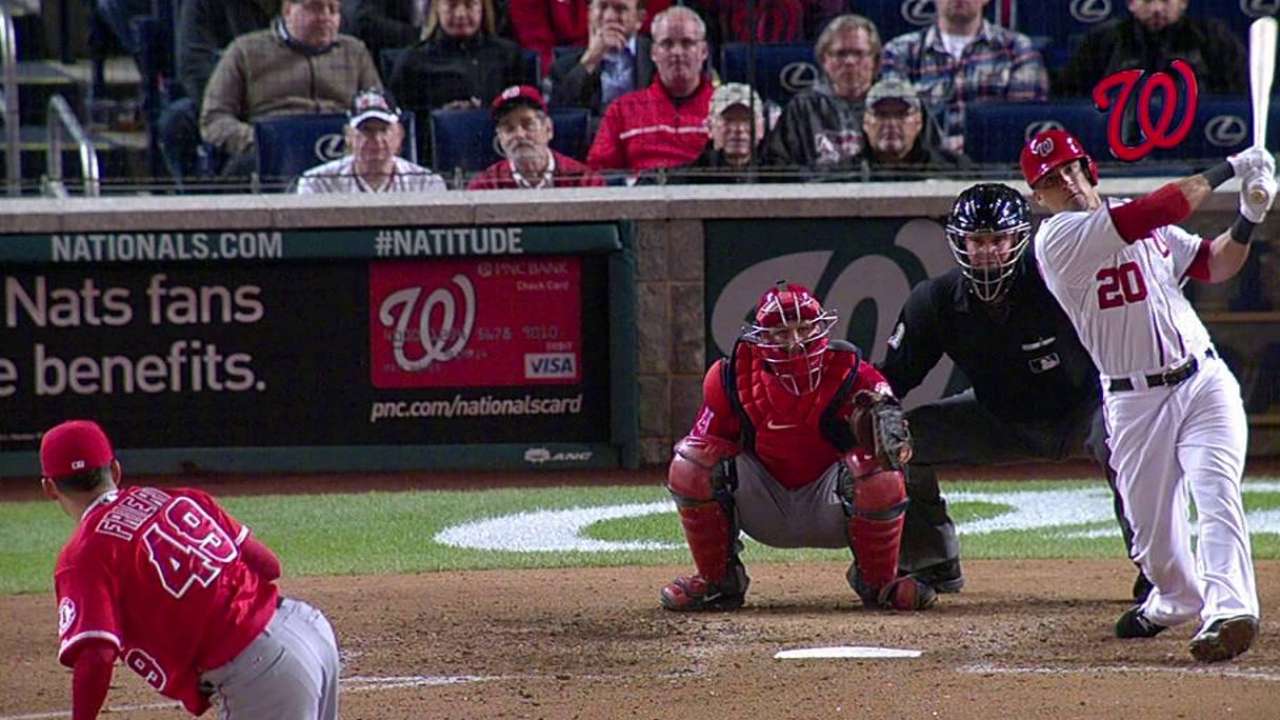 WASHINGTON -- It's early enough for sample sizes to be very, very deceiving, but Ernesto Frieri's home run rate has more than tripled.
Nats shortstop Ian Desmond led off the ninth inning on Monday night with a homer to left-center field -- a 462-foot blast that was the second longest in Nationals Park history -- that went for Frieri's fourth home run allowed in 8 1/3 innings. His home-runs-per-nine-innings rate is now 4.32, after being a relatively high 1.32 from 2012-13 (the Major League average was 0.99 in that span).
But Angels manager Mike Scioscia sees a silver lining.
"I think it's pretty clear with Ernie that the balls that have been hit out of the park have been mistakes," Scioscia said. "It's not like he's making good pitches and they're hitting home runs.
"If they're hitting good pitches, and they're hitting them out of the park, and it's where you're trying to go with pitches, I think you have a lot more work to do than if it's a matter of you making a few more mistakes than you're used to, and they haven't missed them."
The ball Desmond hit out on Monday was an 0-1 fastball that was supposed to be low and away but ran middle-in. The one Mariners first baseman Justin Smoak hit out on April 2 was an 0-2 fastball that wasn't quite high enough. The one Corey Hart followed up with immediately thereafter was a 3-2, chest-high fastball -- a pitch that was supposed to be low and away. And the one A's catcher John Jaso crushed to win the game on April 14 was a 1-2 fastball that was grooved right down the middle.
Yes, Frieri (5.40 ERA, 2-for-3 in saves) has missed his location with all four of the homers. But they've all come on his go-to fastball, a pitch hitters were supposed to have a harder time squaring up now that he's added a changeup and slider.
"I think some things in a pitcher's history are cyclical, and I think Ernie has gone through some stretches before that this has happened," Scioscia said. "But I think he's good at making some adjustments, and he definitely did last night to get some key outs after the home run to lead off the ninth."
Alden Gonzalez is a reporter for MLB.com. Read his blog, Gonzo and "The Show", and follow him on Twitter @Alden_Gonzalez. This story was not subject to the approval of Major League Baseball or its clubs.