Kendrick pleased with transfer rule's tweak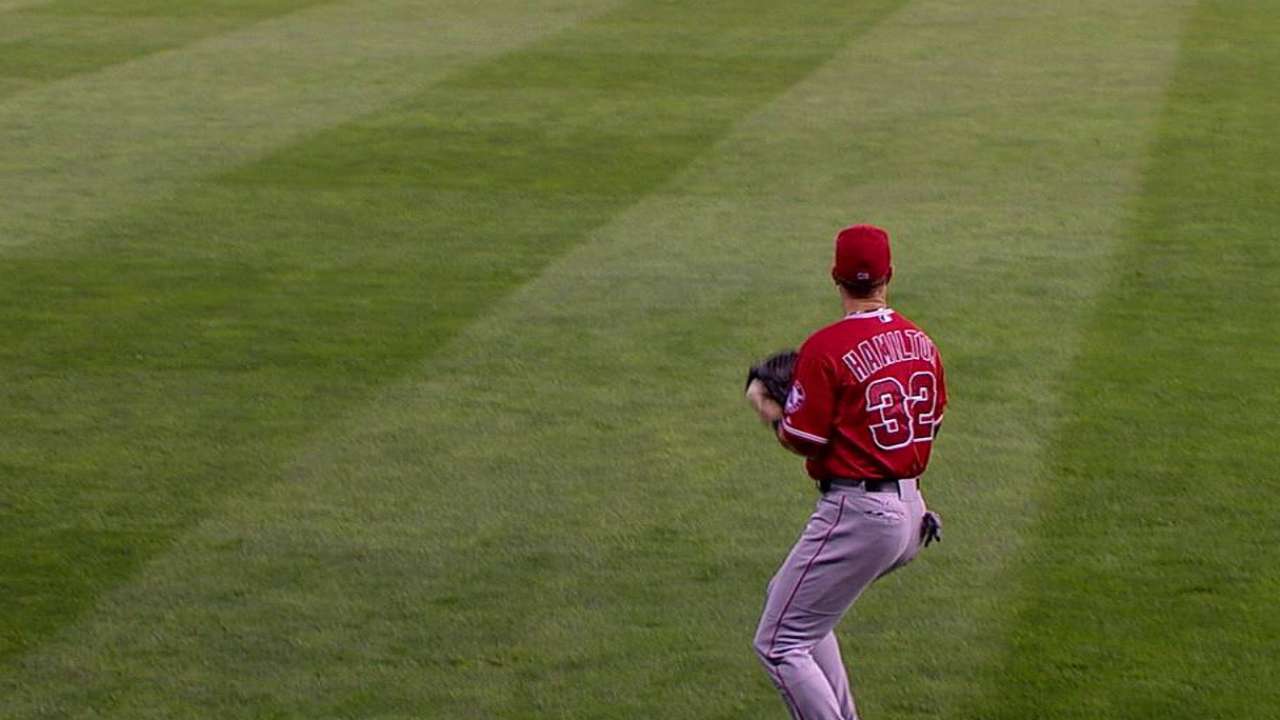 NEW YORK -- Major League Baseball's Playing Rules Committee provided a clearer interpretation of the transfer rule on Friday, saying that an out occurs whenever a player has complete control over the ball in his glove.
In other words, a catch is an out, and it's still an out even if a player drops the ball while transferring it to his throwing hand.
"I feel like they got it right," said Angels second baseman Howie Kendrick, among a vast majority of players who rejoiced when the rule was essentially changed back to its state from before this season.
"When the masses speak up, I think it's pretty cool that they step up and get it done and get the rule changed."
With expanded replay review introduced in 2014, umpires were a lot more strict with the transfer rule to start the season, saying that a catch can occur only when a ball is secured in a player's throwing hand, drawing dissension from players and coaches around the league.
The issue affected the Angels in Seattle on April 8, when Josh Hamilton caught Corey Hart's fly ball, then dropped it as he was casually throwing it back to the infield and watched as umpires overturned an initial out call. Hamilton later expressed disagreement with the ruling, saying: "That's terrible. You can see the replay. I catch the ball, I come down, then I come back and I'm looking to see what's going on."
But the interpretation mainly affected middle infielders, who need to get the ball out of their gloves quickly to turn a double play.
And that's why Kendrick was so happy that the original rule was restored.
"Being a second baseman, you don't want to have any hesitation when you're turning double plays because most of them are bang-bang," Kendrick said. "You want to be able to get the ball and get rid of it as quick as you can, and you don't want to have to hesitate and worry about that. I feel like [before] a few guys might've gotten cheated because they did secure outs, and it changed the game for their team."
Alden Gonzalez is a reporter for MLB.com. Read his blog, Gonzo and "The Show", and follow him on Twitter @Alden_Gonzalez. This story was not subject to the approval of Major League Baseball or its clubs.