Success of Halos' rotation no surprise to Butcher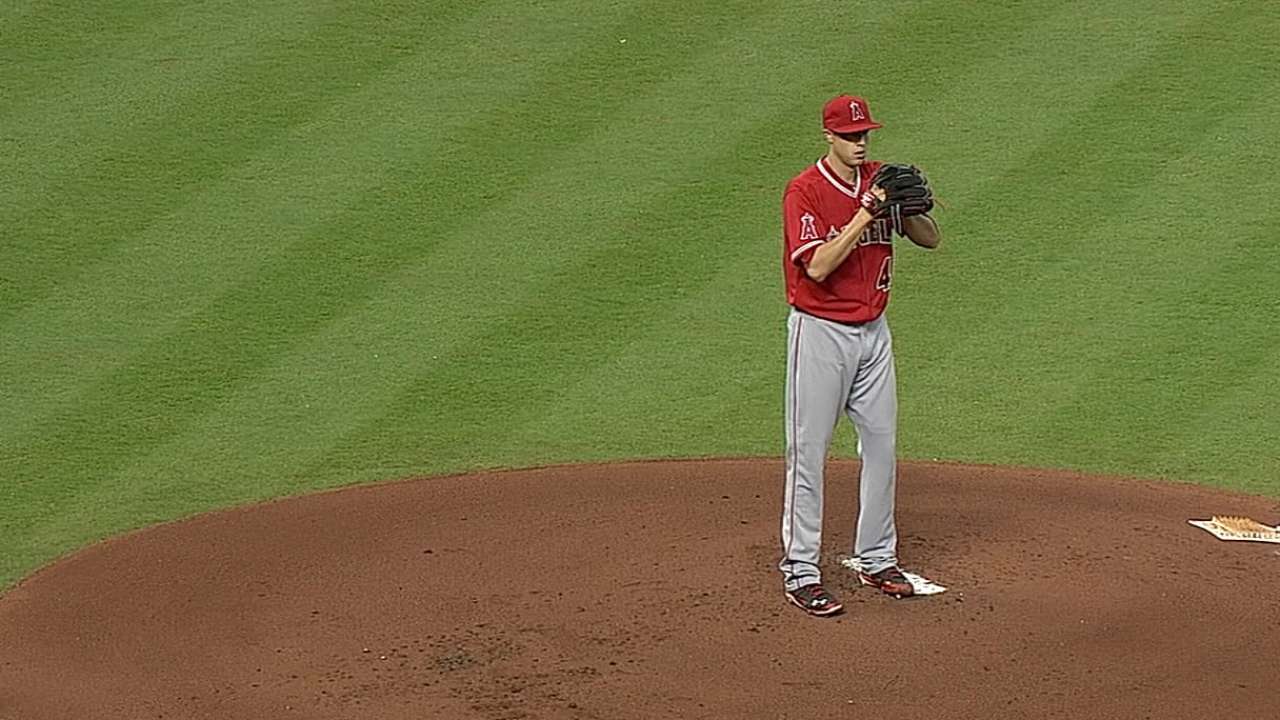 NEW YORK -- There will be growing pains along the way, no doubt, but the Angels' perceived biggest concern heading into the season -- the success of the three young starters in their rotation -- has actually been a bright spot early on.
"Some things aren't always what they appear," Angels pitching coach Mike Butcher said of Hector Santiago, Garrett Richards and Tyler Skaggs.
Together, the trio has posted a 3.12 ERA, giving up 26 runs in 75 innings, while registering five quality starts in 12 outings.
Asked if they've exceeded expectations so far, Butcher said, simply: "Nope."
Skaggs, 22, is 2-0 with a 3.21 ERA and is coming off seven innings of two-run ball against the Nationals on Tuesday -- an outing that went under the radar because it coincided with Albert Pujols' 500th home run.
Santiago, 26, has been a lot better since getting over a back issue that bothered him over the course of his first two starts, giving up just one earned run in 12 2/3 innings his last two outings to drop his ERA to 3.68.
And Richards, 25, has emerged as one of the best young arms in the game, with a 2.52 ERA and 24 strikeouts in 25 innings.
"I want them to stay within themselves, stay very humble and just take each game like its own game," Butcher said. "Take every positive out of every game and roll it into the next one, and take every negative and throw it out the window. And just keep building and building and building, until you just feel like you're invincible out there. Because this game can knock you down in a heartbeat."
Alden Gonzalez is a reporter for MLB.com. Read his blog, Gonzo and "The Show", and follow him on Twitter @Alden_Gonzalez. This story was not subject to the approval of Major League Baseball or its clubs.