Angels' walking wounded making progress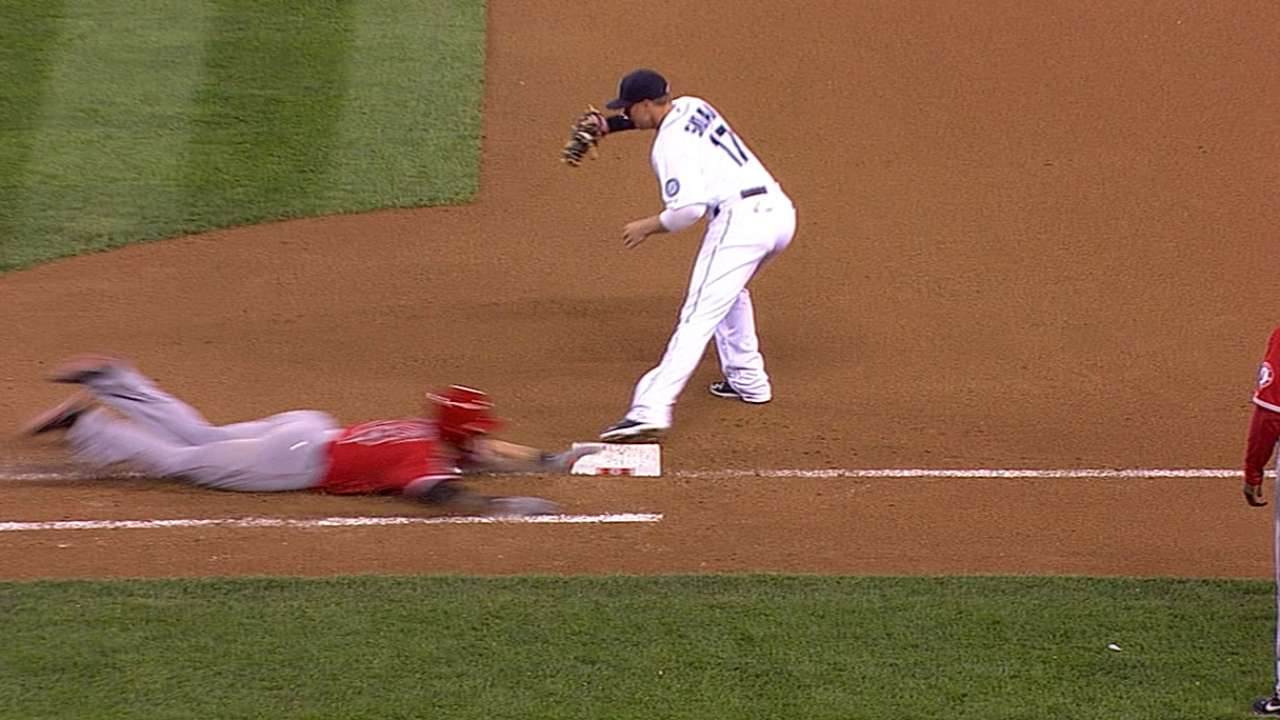 TORONTO -- The Angels' wounded roster entered play on Saturday with a .500 record and the third-best run differential in the American League at plus-24, numbers they will gladly take, considering they have a slew of regulars on the disabled list.
What's even better news for the club is that a key group of players on the DL -- outfielders Josh Hamilton and Kole Calhoun and third baseman David Freese -- are all making progress on their road to recovery.
All three players are in Arizona at the Angels' Spring Training complex, and have intensified their rehab work. Calhoun, who hasn't played since April 15 due to a sprained right ankle, is the closest to rejoining Los Angeles. He could go on a rehab assignment as early as next week.
The 26-year-old has taken batting practice, participated in outfield drills and is feeling much better, said acting manager Dino Ebel. So, too, is Hamilton, who has been taking swings and soft toss. Hamilton suffered a torn UCL in his left thumb on a headfirst slide, which required surgery on April 11. He could be back with the Angels late this month.
"I was told those guys were going to go down there and continue the work they were doing with us at the stadium," Ebel said. "They were pretty excited, too. They didn't want to miss a beat."
Freese, meanwhile -- who suffered a non-displaced fracture in his right middle finger after getting hit by a pitch in a May 2 game against the Rangers -- has been participating in baseball-related activities. Ebel thinks Freese has a good chance to be activated off the DL on May 18, his first day of eligibility.
"He was feeling a lot better," Ebel said. "Just day to day with him, and pain tolerance. Gripping the bat, throwing the ball."
With Freese out, the Angels will continue rotating between a few players at third base. Ian Stewart started at the hot corner for Friday's series opener against the Blue Jays, and John McDonald received the start on Saturday.
"Right now, Freese is not here, but we will match up with a righty-lefty situation," Ebel said
Chris Toman is a contributor to MLB.com. This story was not subject to the approval of Major League Baseball or its clubs.