Freese returns from DL; Jimenez optioned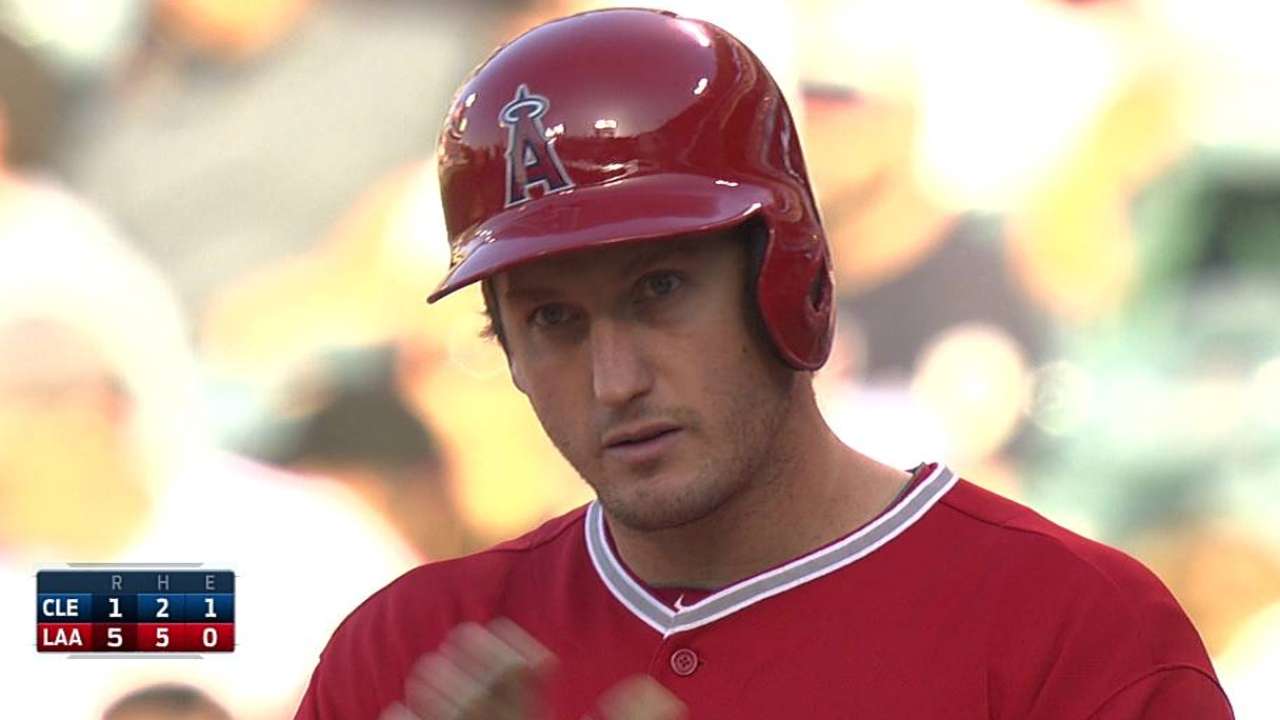 ANAHEIM -- David Freese was activated off the disabled list on Tuesday, starting at third base and batting sixth after missing 18 days with a nondisplaced fracture in his right middle finger.
Now the question is: Will the Angels get the Freese who struggled through most of the first month, or the one who was showing signs of turning it around just before landing on the shelf?
The 31-year-old is "confident" it'll be the latter.
"I felt good before I got hurt," Freese said. "There were some things that I was working on, and I went to [Triple-A] Salt Lake and kind of picked up where I left off. I'm excited to get back in there. It felt longer than two weeks, that's for sure."
Freese returns with a .202/.266/.286 slash line, but he had eight hits in the 21 at-bats that spanned six games before he took a Colby Lewis fastball to his right hand on May 2.
Just before getting hurt, Freese realized he was "kind of forcing myself to stay so much inside the ball that I was overturning and I couldn't get the path that I normally like to the ball."
So he made an adjustment that allowed him to "get in a position to kind of just get my body free to attack the ball."
Freese believes he can continue to apply that.
At this point it's all about tolerating some lingering pain in the finger when he throws.
"I did what I had to do in Salt Lake to prove I can make every play," said Freese, whose return meant that third baseman Luis Jimenez was sent back to Triple-A. "The swing feels good. The throwing, you still feel it, but you're able to do everything. And that's what we're working through. It's been a little over two weeks, and recovery's been great. So I'm ready to go."
Freese is fresh off playing in three games for the Bees, notching two hits -- both of them homers -- in 10 at-bats and walking four times. He served as the designated hitter on Saturday, then started at third base on Sunday and Monday. He spiked his first throw after fielding a slow chopper, but "each day it got better, and yesterday was where I wanted to be, where I need to be."
"Thankfully," he added, "because they had a 10:30 a.m. game this morning, and I didn't have to play in that."
Alden Gonzalez is a reporter for MLB.com. Read his blog, Gonzo and "The Show", and follow him on Twitter @Alden_Gonzalez. This story was not subject to the approval of Major League Baseball or its clubs.