To refresh 'pen, Halos send Shoemaker down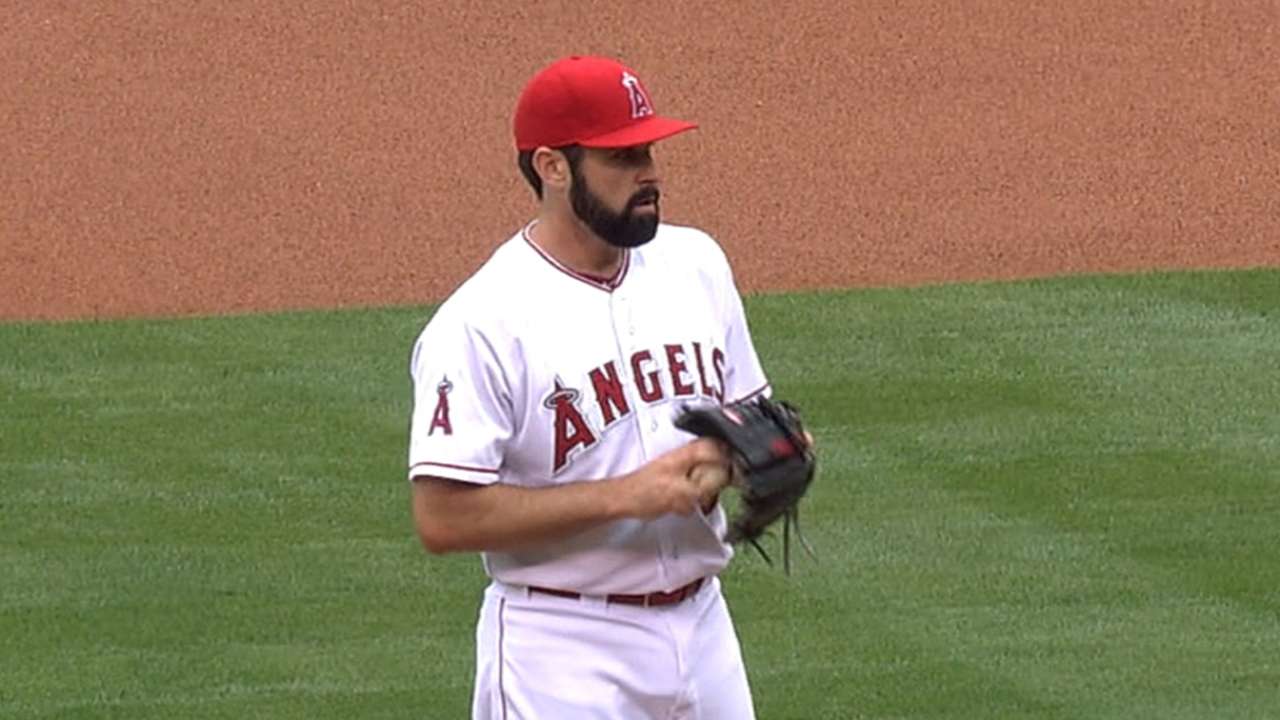 ANAHEIM -- Having handled every challenge as a starter with poise and confidence, it was no surprise that Matt Shoemaker accepted his return to Triple-A Salt Lake on Sunday with a calm, reasoned attitude.
His performance, notably as a starter, gave the 27-year-old Michigan native a feeling that he belongs in the big time and will be back very soon to resume his solid work for manager Mike Scioscia and the Angels.
"I completely feel confident I can pitch well here and help the team win," Shoemaker said. "I know I can do that -- compete. It's definitely a little confidence boost, being able to compete and pitch at this level."
Shoemaker is 2-1 with a 3.18 ERA in six appearances for the Angels. In his three starts, the right-hander pounded the strike zone with a complete repertoire and flourished, going 2-0 with a 2.81 ERA. He racked up 15 strikeouts against just five walks in 16 innings with an impressive 1.125 WHIP (walks and hits allowed per inning).
"Hopefully, it's a short stint down there to help us get through these next couple days," Scioscia said, expressing a need for the fresh arm lefty Wade LeBlanc will provide for the taxed bullpen.
Shoemaker went five innings on Saturday night against the Royals and was touched for three runs, two earned.
"I felt Shoe did a good job," Scioscia said. "As the game went on, his stuff didn't look like it had the same life. That's what Shoe does -- he mixed and matched, changed speeds, got out of trouble."
Lyle Spencer is a reporter for MLB.com. This story was not subject to the approval of Major League Baseball or its clubs.