'No excuses': Ibanez expects more from himself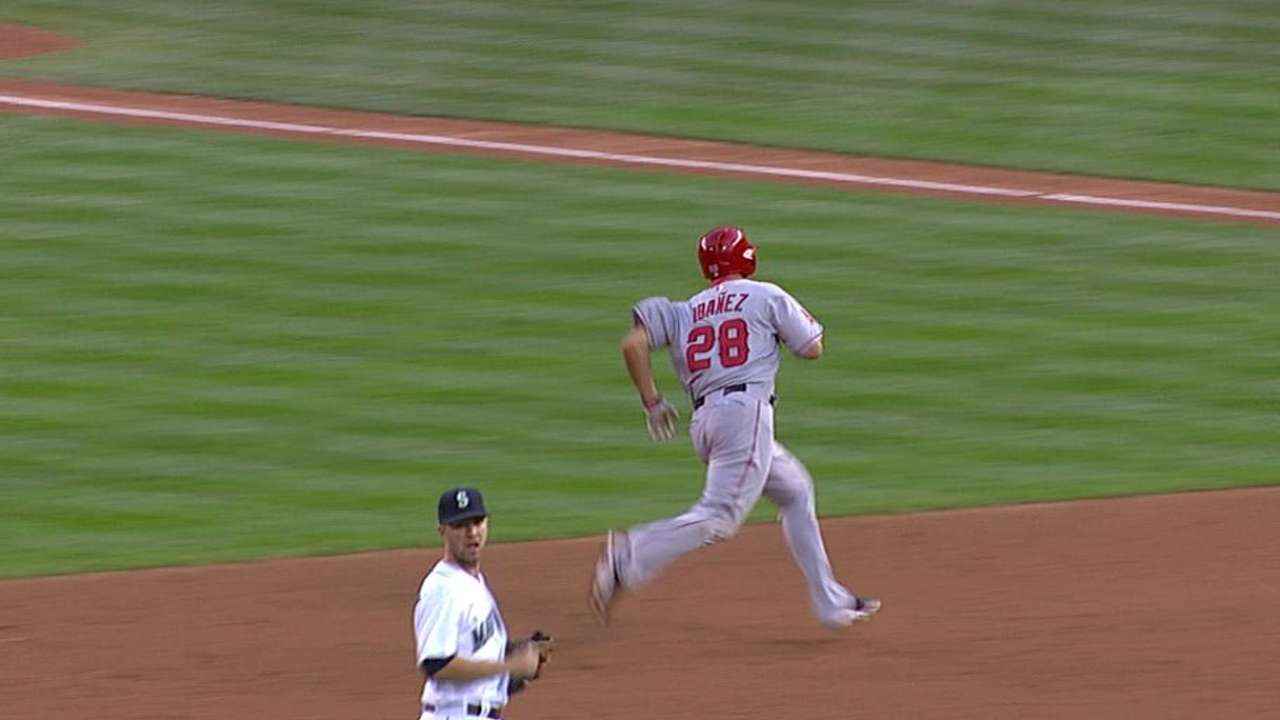 OAKLAND -- Raul Ibanez squared some balls up during the Angels' 6-3 loss to the A's on Sunday, lifting a fly ball to center field and hitting a tailing liner to left, but he nonetheless finished 0-for-4 -- and he needs to start seeing some results.
"I'm better than that," Ibanez said. "I'm not going to make excuses for myself."
Josh Hamilton will be activated for Tuesday's series opener against the Astros, and though the corresponding move was to send down a pitcher (Jarrett Grube) and temporarily go with a shorthanded bullpen, youngsters Grant Green and C.J. Cron continue to thrive and Ibanez continues to slump, perceivably impacting the 41-year-old's job security.
"The time comes when you have to go out there and do it, just get it done," Ibanez said. "That's where I'm at. No excuses. Keep fighting, moving forward, and make it happen. Nobody's going to hand you anything. I'm just going to keep fighting."
Ibanez turns 42 on Monday, and he's batting .147/.259/.272 with 41 strikeouts through the first 46 games of this season -- and sporting a .143 batting average dating back to the start of last year's second half.
In a few days, when the Angels can no longer go on with a six-man bullpen, they'll likely send down either Green or Cron, because it's the best way for them to preserve depth and because Ibanez's track record over the previous 12 years -- .278/.340/.477 slash line -- should give him the benefit of the doubt.
But at some point, they'll have to see results from Ibanez.
And Ibanez feels the same way.
"We can talk all we want; this is not a game that rewards talking," Ibanez said. "You have to do it. That's where I'm at. I have to do it, get it done."
Alden Gonzalez is a reporter for MLB.com. Read his blog, Gonzo and "The Show", and follow him on Twitter @Alden_Gonzalez. This story was not subject to the approval of Major League Baseball or its clubs.