Burnett restarting rehab process following surgery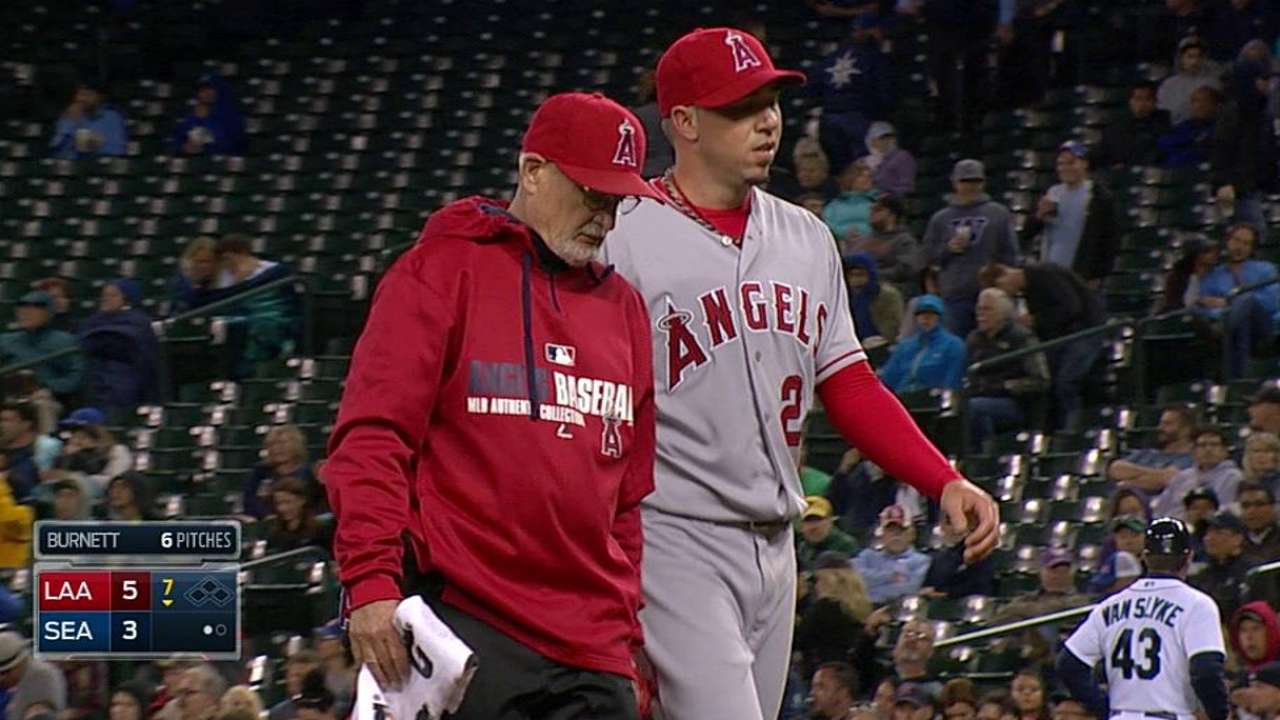 ANAHEIM -- Angels left-handed reliever Sean Burnett underwent Tommy John surgery this week, performed by Dr. James Andrews, and most likely won't pitch again until 2016. The Angels hold a club option on Burnett for 2015 that probably won't be exercised.
It was the second such procedure for Burnett, 31, whose first Tommy John surgery, also done by Andrews, was in September 2004, after he made his Major League debut with the Pirates.
Both of Burnett's seasons with the Angels ended with surgical procedures. He had a torn flexor tendon repaired in August 2013. Burnett had an 0.93 ERA in 13 games last season before going on the DL.
He returned to Major League action May 23 of this season against the Royals. Burnett pitched in only two more games before going back on the DL on May 28 because of a torn ulnar collateral ligament.
"I hope he has the opportunity to keep doing what he loves doing," manager Mike Scioscia said.
Earl Bloom is a contributor to MLB.com. This story was not subject to the approval of Major League Baseball or its clubs.