Hamilton raking due to relaxed approach at plate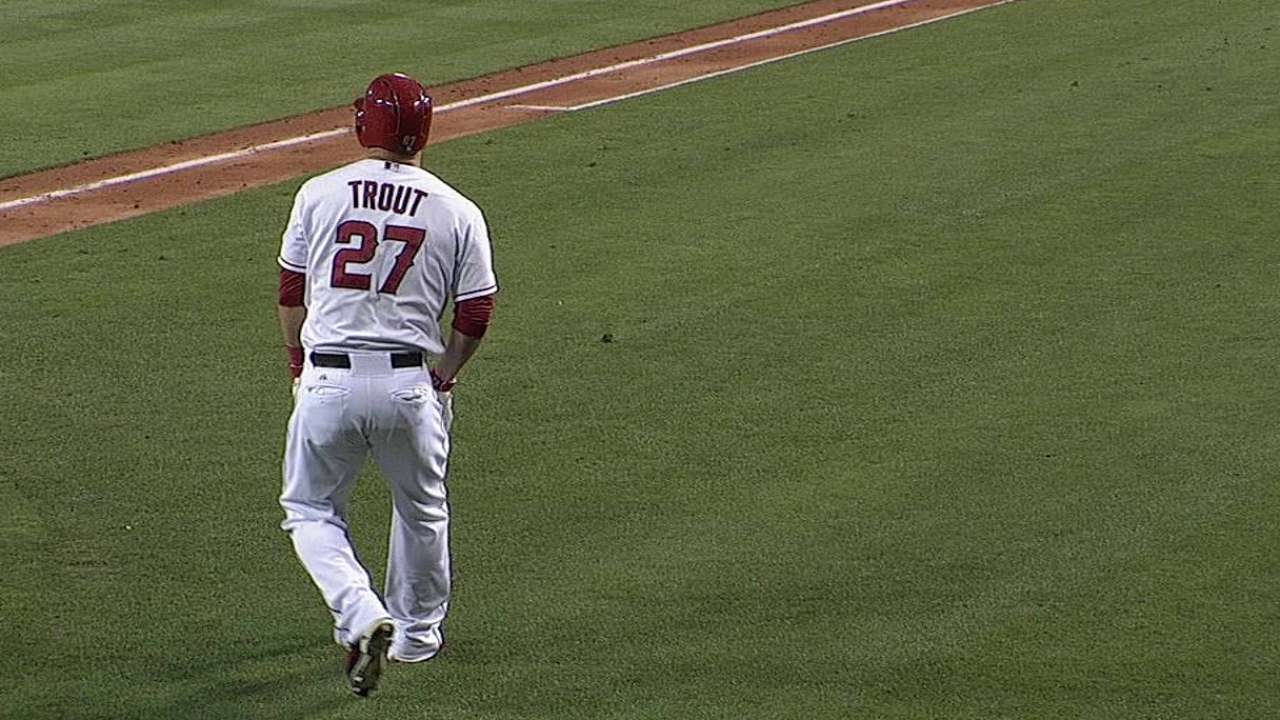 ATLANTA -- As Angels outfielder Josh Hamilton returned to the lineup on June 3 after undergoing left thumb surgery in April, he kept in mind a lesson he has learned through numerous injuries during his baseball career.
"You can't make up for lost time, but you can do and help from this point forward," Hamilton said. "It helps keep you a little more calm than you might normally be."
Hamilton may be calm, but opposing pitchers have been anything but since he rejoined the lineup. He entered Friday's series opener against the Braves batting .440 (11-for-25) with three doubles, six RBIs and four multi-hit games during a six-game hitting streak.
"It feels good," Hamilton said of his thumb. "There was a little adjustment getting back, getting jammed with pitches and things like that, but it's to the point now where it bounces back pretty quick and I'm not really thinking about it too much."
Hamilton's recent tear is much like the success he has enjoyed in the Majors since bursting onto the scene with the Rangers in 2008. Braves catcher Gerald Laird, who was Hamilton's teammate in Texas that season, can tell when the slugger is locked in.
"He can cover so many pitches. He's that type of hitter. He's a superstar-type hitter," Laird said. "When they get hot, they can cover multiple pitches -- in and out, up and down. And it's one of those things, he's one of those guys you don't want to let beat you. But I've seen him do well, I've seen him struggle and right now, he's swinging the bat pretty well."
Hamilton backed up Laird's assessment, chalking up his ability to put the bat on the ball so consistently to his comfort level at the plate. It was a feeling he had even before his injury as he was batting .444 (12-for-27) before going down on April 8 in Seattle.
"When you're feeling good, you can expand the zone a little bit better and a little bit more and swing at pitches you normally try not to when it's not going good," Hamilton said. "I'm in a spot where I'm feeling good, so pitches that might be questionable, I'm still able to get a good swing on it."
Joe Morgan is an associate reporter for MLB.com. This story was not subject to the approval of Major League Baseball or its clubs.