Scioscia on leave to attend Welch's funeral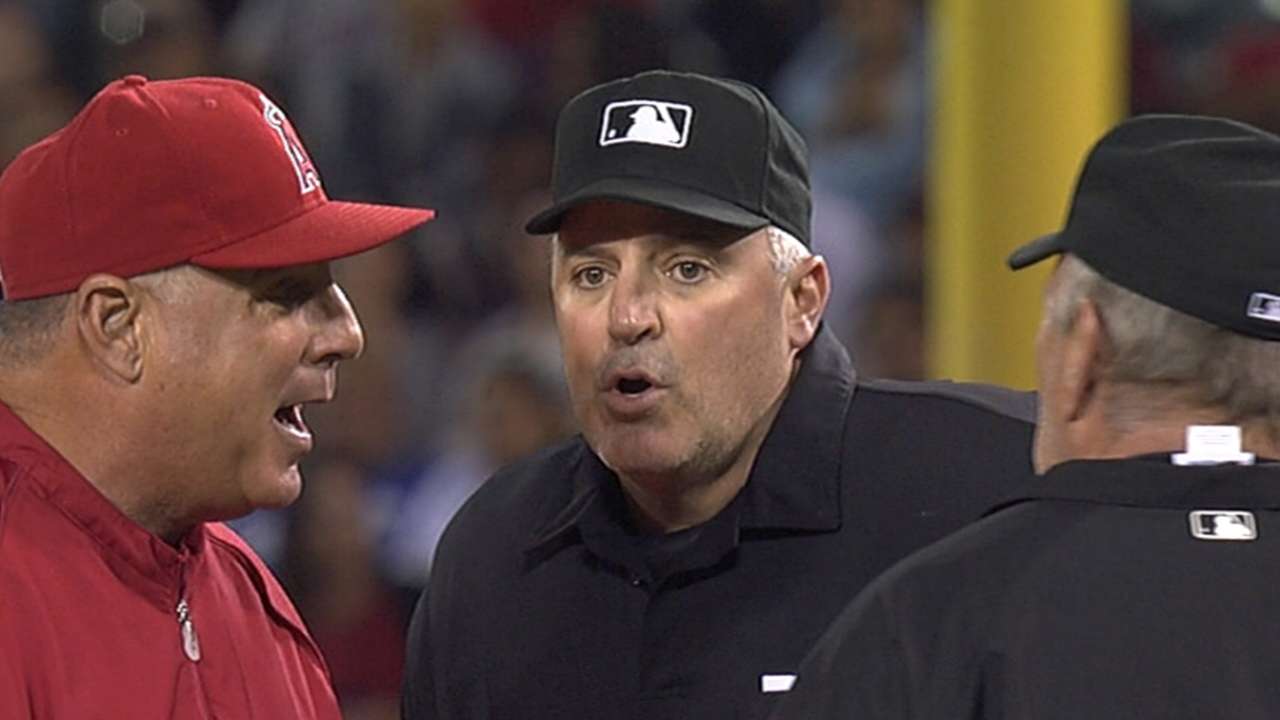 ATLANTA -- Angels manager Mike Scioscia missed Saturday night's game against the Braves to attend the funeral of 1990 American League Cy Young Award winner Bob Welch. Bench coach Dino Ebel served as acting manager for the third time this season.
Ebel hopes to preserve his perfect record as a Major League skipper, but he would not mind a little excitement.
"For me it's fun when you get a chance to have the [lineup] card in your pocket for one game or whatever it is," Ebel said. "You kind of want to make decisions. You want it to be a close game to win. You're down 10 or up 10, it's just basic stuff."
Tha Halos won both games that Ebel managed during early May while Scioscia attended the college graduation of his daughter. As he did before, Scioscia gave Ebel free reign over the club's decision-making as well as the lineup card.
"He doesn't say, 'Hey, you need to do this.' No, no, no. He never does that," Ebel said. "As a matter of fact, he said yesterday, 'Hey, I'm going to be heading out, so you've got the game.' So, that's it."
Scioscia and Welch were teammates with the Dodgers for eight seasons from 1980-87. Welch died on June 9 at the age of 57. Ebel said he would call Scioscia after Saturday's game just to update the skipper on what happened during the night.
"He doesn't tell me to, but I do just to let him know," Ebel said. "I know if I was the manager and I was gone, after the game, I would want to know if everybody is feeling better or did anybody get hurt. That's the part that's important."
Joe Morgan is an associate reporter for MLB.com. This story was not subject to the approval of Major League Baseball or its clubs.