Aybar OK after leaving game with sore left hip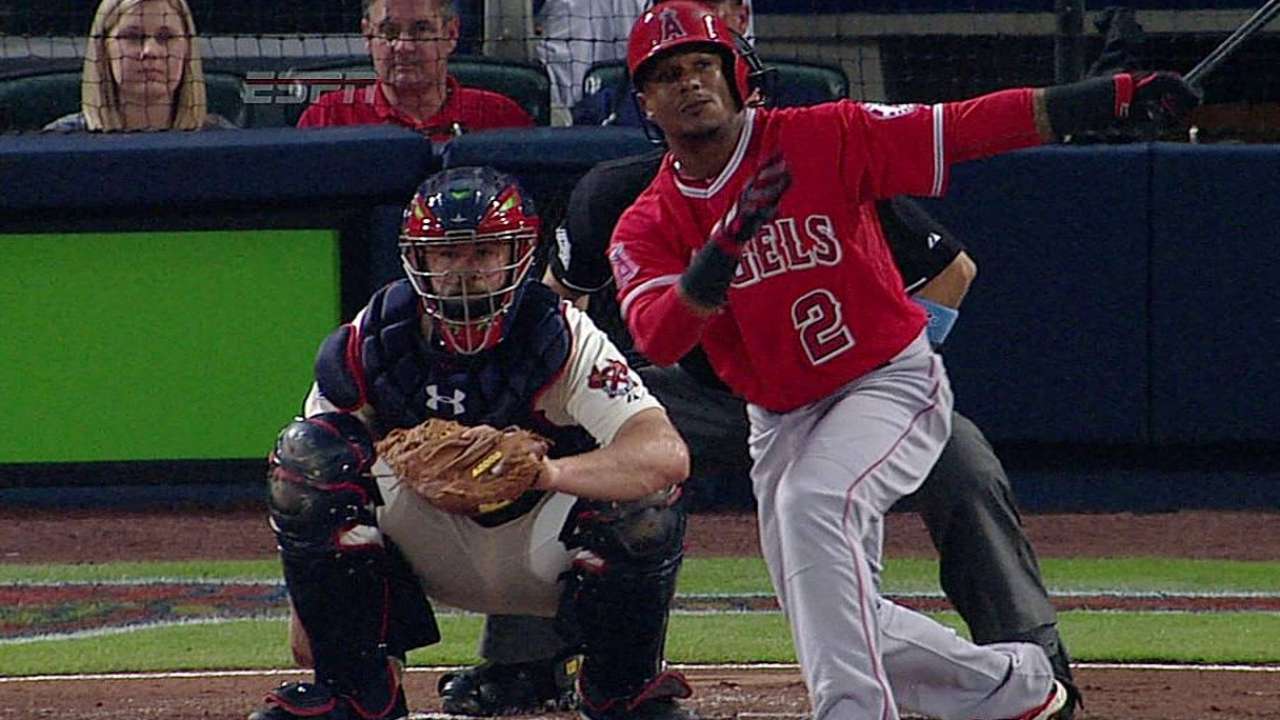 ATLANTA -- Angels shortstop Erick Aybar exited Sunday night's 7-3 loss to the Braves with a sore left hip prior to the bottom of the third. The injury is not believed to be serious and Aybar said he expects to play against the Indians on Monday.
"He had a little bruise on his hip and it was getting tight tonight, so hopefully he'll be available tomorrow, but we'll see how it sets up," Los Angeles manager Mike Scioscia said. "We'll evaluate it tomorrow, but we don't think it's anything that's going to have a prolonged effect."
Aybar sustained the injury while diving for an Andrelton Simmons grounder in Saturday's win against the Braves and it flared up again as he ran to first base when he reached on a fielder's choice in the top of the third during Sunday's loss.
John McDonald entered the game at shortstop in place of Aybar.
"I felt a little bit sore," Aybar said. "I felt it right away. I don't want to miss more time. Better take a day and not wait two weeks or something."
Aybar gave Los Angeles an early 1-0 lead on Sunday with a solo home run in the top of the second off Atlanta starter Mike Minor. He entered Sunday's game leading all Major League shortstops with a .325 (63-for-194) batting average since April 21 and his 37 RBIs lead all American League shortstops.
Joe Morgan is an associate reporter for MLB.com. This story was not subject to the approval of Major League Baseball or its clubs.