Back in Cleveland, Smith seeking old form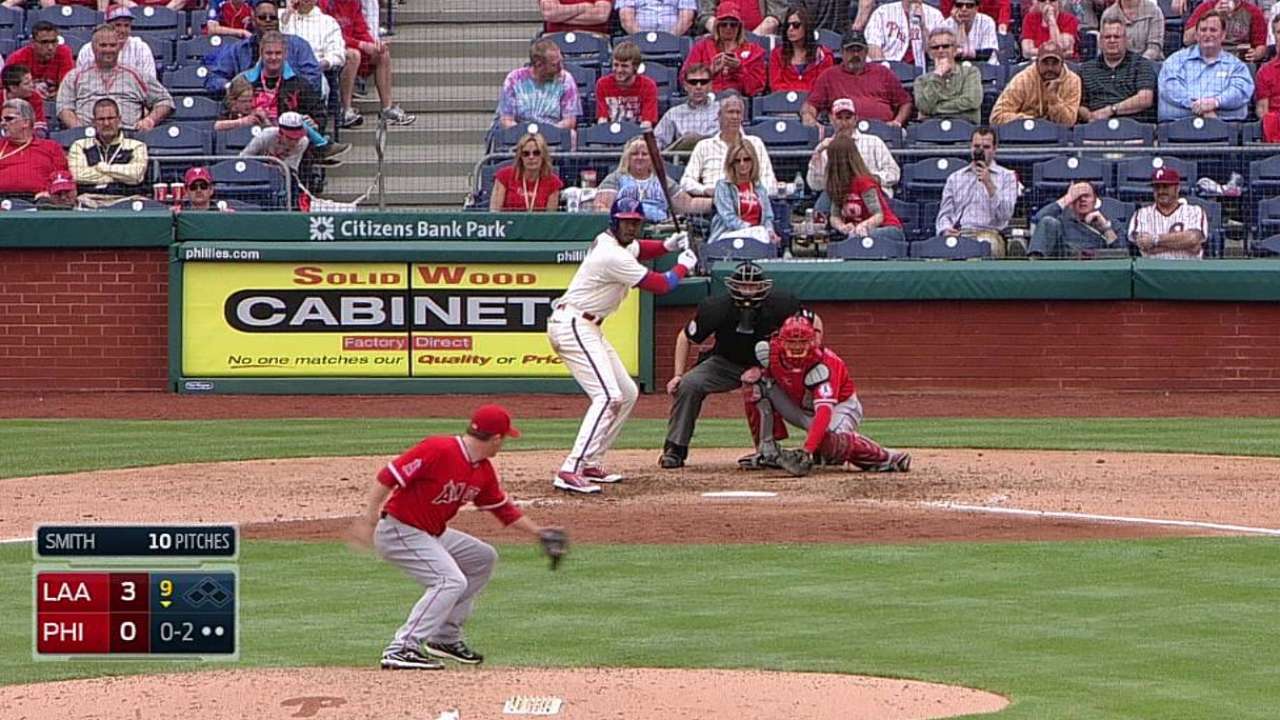 CLEVELAND -- Angels reliever Joe Smith returned to Cleveland on Monday, still in search of the sidearm right-hander who used to dominate here.
Smith sports a solid 3.18 ERA and a 1.16 WHIP in his first 29 games, but when asked to assess his season thus far, the 30-year-old said: "I don't think I've been very good." The reason: Smith has allowed all six of his inherited runners to score, and he's already had two outings in which he's allowed three or more runs.
The latter never happened last year, and has only taken place four times from 2011-12.
"I've been very inconsistent, which probably makes me more frustrated than anything because my whole career I feel like that's something I've been very good at is being consistent," said Smith, who had a 2.42 ERA and a 1.16 WHIP from 2011-13.
"I'm not a guy to let big innings happen like that, so that part has been very frustrating for me. It's just been kind of a battle all year. It started in Spring Training, for whatever reason."
Smith is in the first of a three-year, $15 million contract, the kind of deal that's rare for a non-closing reliever, but doesn't believe that has anything to do with what he considers a shaky start.
"I don't feel like I've put more pressure on myself because of the contract," Smith said. "It's just at the beginning of the year I had trouble stepping off, slowing the game down, like I've been so good about. And I think that's why those big innings happen. That's why they did not happen before, because I was able to control that and control the pace of the game. For whatever reason, I just wasn't doing it.
"I just continue to remind myself of that, because I got away from that earlier in the year. When the game speeds up on you, you're not going to be able to make your pitches, you're not going to be good to the team."
Alden Gonzalez is a reporter for MLB.com. Read his blog, Gonzo and "The Show", and follow him on Twitter @Alden_Gonzalez. This story was not subject to the approval of Major League Baseball or its clubs.