Wilson making a case for All-Star consideration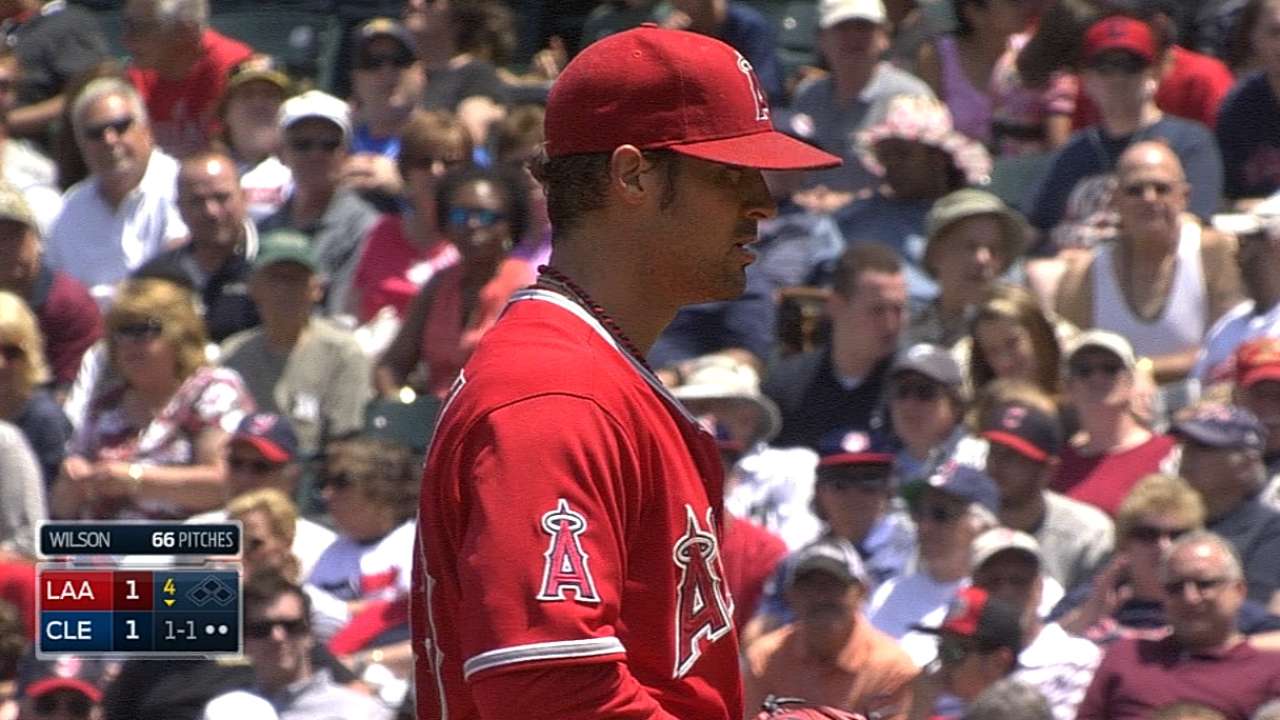 ANAHEIM -- With Angels right-hander Garrett Richards appearing poised for an All-Star Game appearance, could the Angels potentially have two pitchers represent them in Minnesota?
Left-hander C.J. Wilson appears to have the best case among the Halos hurlers, posting a 7-6 record to go along with a 3.34 ERA prior to his Tuesday start. Wilson's ERA this season is the lowest it's been since joining the Angels in 2012.
Wilson, a two-time All-Star with Texas, ranks ninth in the American League in strikeouts (93) and is fifth in opponent's batting average (.217). Richards ranks higher than Wilson in both categories. Wilson is in the top 20 in the American League in both WAR (wins above replacement) and RAR (runs better than replacement).
Wilson's numbers this season are comparable to his 2011 numbers, when he made his first All-Star Game. In 2011, the southpaw had a 3.20 ERA and 117 strikeouts by the All-Star break while batters were hitting .241 off him.
Pitchers will be determined through a combination of player ballot and American League manager John Farrell's picks. Rosters will be unveiled on July 6.
Fans can cast their votes for starters at MLB.com -- online or on a mobile device -- using the 2014 All-Star Game MLB.com Ballot Sponsored by Experian until Thursday, July 3, at 8:59 p.m. PT. The 2014 All-Star Game will be played at Target Field on Tuesday, July 15 on FOX.
Matthew DeFranks is an associate reporter for MLB.com. Follow him on Twitter @MDeFranks. This story was not subject to the approval of Major League Baseball or its clubs.