Trout proving his All-Star credentials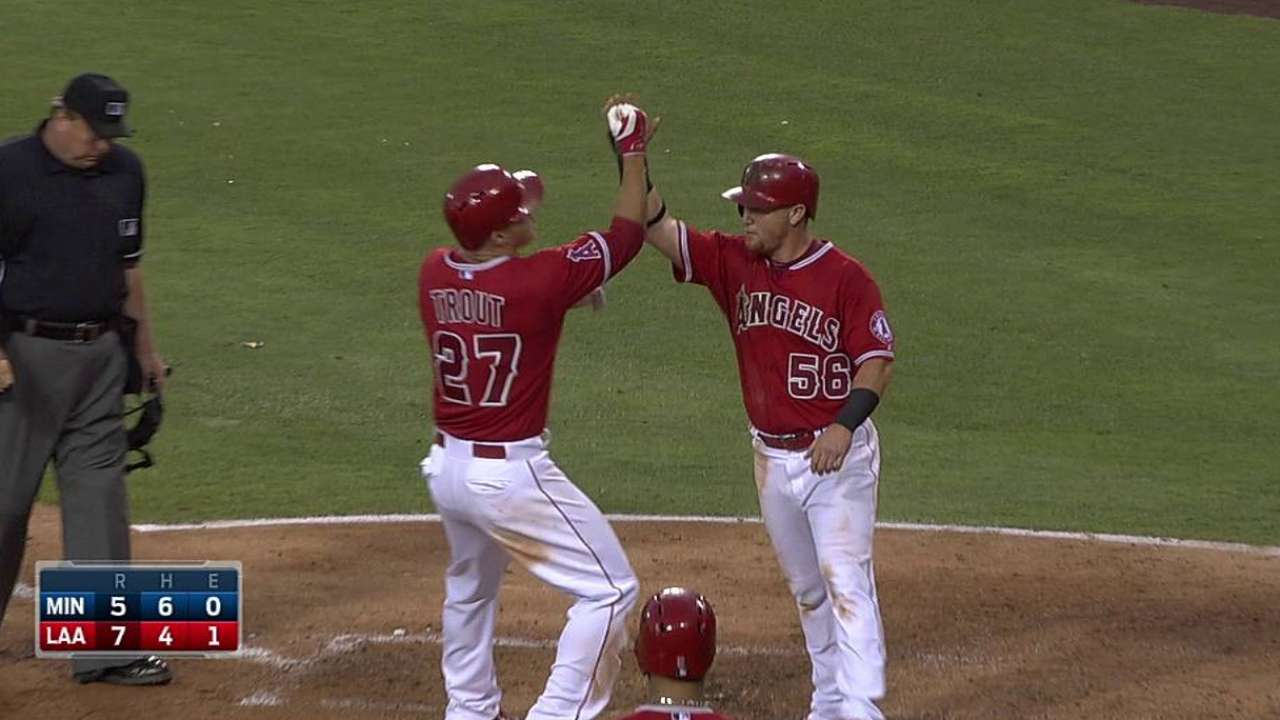 ANAHEIM -- In his third full season in the Majors, Mike Trout is set to make it three All-Star Game appearances, as well.
After the most recent balloting update released Sunday, Trout ranks second in the American League in votes, trailing only Toronto's Jose Bautista. He is set to become the first Angels position player to start consecutive All-Star Games since Vladimir Guerrero did it four straight times from 2004-07.
Trout initially led all vote getters before falling behind Bautista. Trout trails him by less than 400,000 votes.
Trout recently saw his 13-game hitting streak come to an end during Friday's game against the Rangers. Prior to Tuesday's tilt with the Twins, the 22-year-old center fielder was hitting .344 with five home runs and 16 RBIs in June. He hit a two-run home run in the second inning to right field.
Trout is one of three Angels to participate in both the Futures Game and the All-Star Game. Trout was on the U.S. Team in 2010, when the Futures Game was held at Angel Stadium. Alfonso Alcantara is the lone Angels prospect represented in this year's Futures Game.
Matthew DeFranks is an associate reporter for MLB.com. Follow him on Twitter @MDeFranks. This story was not subject to the approval of Major League Baseball or its clubs.