Dipoto still looking to improve the bullpen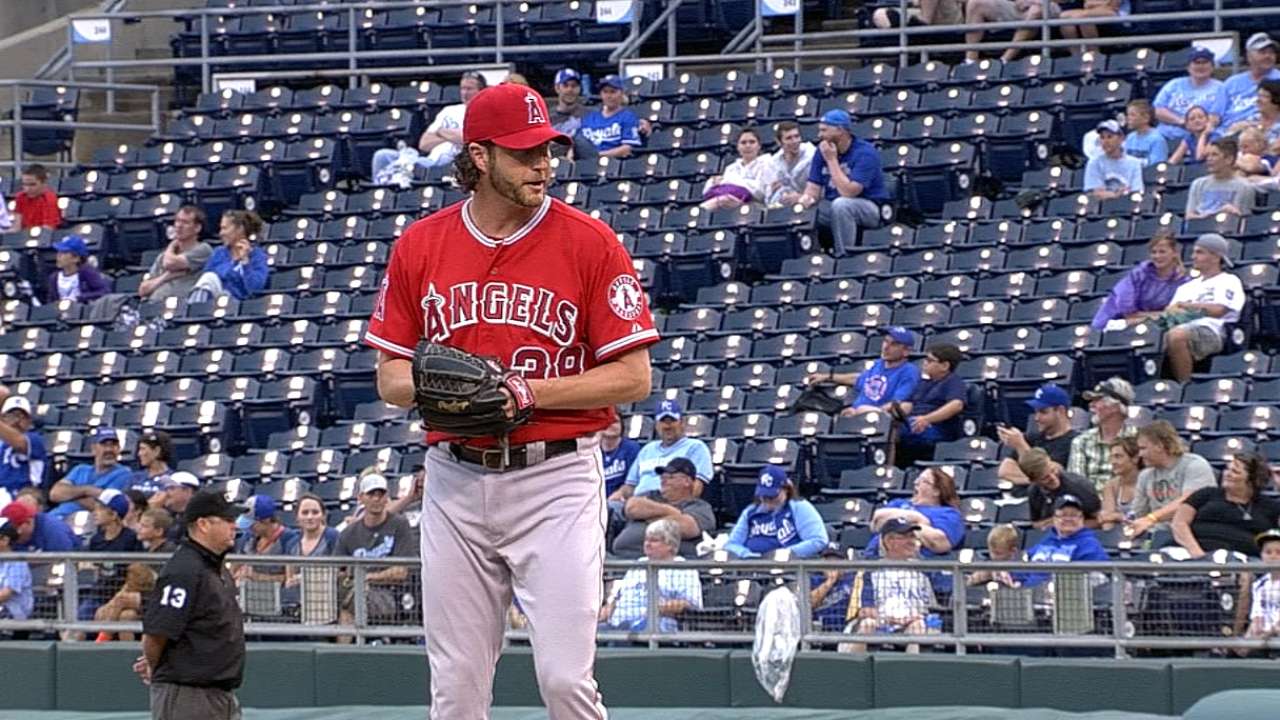 ANAHEIM -- Jerry Dipoto rejoined his team Friday, with the Angels fresh off a six-game road trip and their general manager back from a stop at the organization's Minor League complex in Tempe, Ariz. Since Dipoto last saw them, the Angels had passed the halfway point of their season, with Game No. 81 occurring in the opener of Tuesday's doubleheader in Chicago, and the calendar had flipped to July.
The Angels are still in position to return to the playoffs for the first time in four years, and Dipoto is still eager to acquire pieces that can help get them over the hump.
"We've been able to identify what our weaknesses are," Dipoto said. "Now it's a matter of how many we can answer in a short period of time."
Those weaknesses still reside in the bullpen, a department that underwent some tweaking over the last seven days when veteran closer Jason Grilli was acquired from the Pirates for Ernesto Frieri and lefty Rich Hill was plucked from the Red Sox's Triple-A affiliate for cash considerations.
Industry sources have said the Angels are still targeting a situational lefty (the D-backs' Joe Thatcher is a popular name) and another potential closer (ditto for the Padres' Huston Street). Dipoto wouldn't comment on specifics, but he did acknowledge that the bullpen is still a focal point.
"We understand it's not a finished product," said Dipoto, who nonetheless feels good about the current foundation of Joe Smith, Mike Morin, Fernando Salas, Cory Rasmus, Kevin Jepsen and Grilli. "We're going to give them every chance to get better. They've all done a nice job. The best we can do is give them a little bit of help."
The Angels are last in the Majors in platoon advantages, which means they've had a right-handed pitcher face a left-handed hitter, and vice-versa, more than any other team. A matchup lefty can surely help that, and Dipoto reiterated on Friday that he doesn't want to put Santiago in that role because it would squash his versatility and length.
"He's on our 12-man staff," Dipoto said. "Is he going to be the fifth starter, is he going to be the swing man, is he going to be the second lefty? I don't know. But the one thing we can't do is allow Hector to become our go-get-a-lefty guy, because you don't want to shorten him."
As eager as he is to address the bullpen, Dipoto didn't sound like someone who expects, or is altogether willing, to swing a deal for a superstar that will cost a handful of premium prospects. Dipoto also doesn't feel like the starting rotation -- a staff that has posted a 3.71 ERA, which ranks 11th in the Majors -- needs much help.
"I really feel thrilled with the six guys we have," Dipoto said. "I think they've done a great job; they've pitched extraordinarily well in the first half. I don't see any reason why that would change. I don't think there's any single guy in that group that's outperforming his physical ability or his career norm. It's a good group. We're not prioritizing going out and trying to provide something to add to them.
"We will continue to do our diligence and pay attention to what's out there in the market, but right now our primary focus is going out and trying to add as many flexible and accessible pieces for our bullpen. Otherwise, the team has performed so well. If it's not broke, don't fix it."
Alden Gonzalez is a reporter for MLB.com. Read his blog, Gonzo and "The Show", and follow him on Twitter @Alden_Gonzalez.Matthew DeFranks is an associate reporter for MLB.com. Follow him on Twitter @MDeFranks. This story was not subject to the approval of Major League Baseball or its clubs.