Aggressive baserunning creating havoc, runs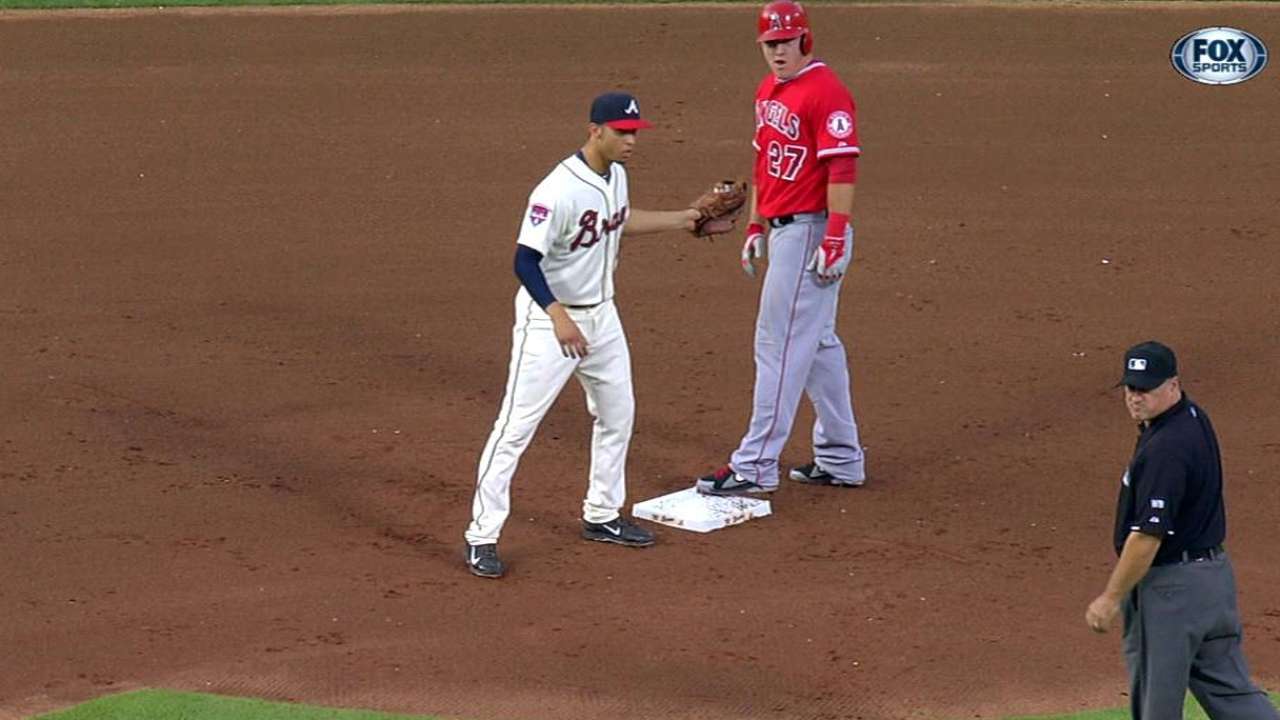 ANAHEIM -- The Angels have been burning the basepaths this season and, on occasion, themselves.
Despite ranking second in the American League with 4.86 runs per game, the Angels lead the AL with 40 outs on bases. They have been called out at second 14 times (first in the AL), third 14 times (first) and home nine times.
"It's cyclical," manager Mike Scioscia said. "Overall, I love our baserunning. First six to eight weeks, we were running at an incredible pace. There have been some outs we've run into."
Albert Pujols leads the Angels with seven outs on the bases, while Erick Aybar and Josh Hamilton each have five. Mike Trout has three.
But the aggressive baserunning has not been all bad for the Angels. They are second in the AL in extra bases taken percentage, a figure that measures how often a baserunner went more than one base on singles and more than two bases on doubles. The Angels have done so 47 percent of the time.
The Angels lead the AL in number of times a runner has gone first to third on a single (60) and number of times a runner has scored from second on a single (65).
"At times, you're running to try to force some action, and we've run into some outs, but it still has the purpose of what we're trying to accomplish," Scioscia said. "I think we've created a lot more offense with our baserunning, and that's important."
The risky baserunning has not translated to stolen bases, though, as the Angels have only swiped 51 bases, just above the league average (48). Trout, who stole 82 bases the past two seasons, has just 10 this season.
Matthew DeFranks is an associate reporter for MLB.com. This story was not subject to the approval of Major League Baseball or its clubs.