Angels focused on improving own ballclub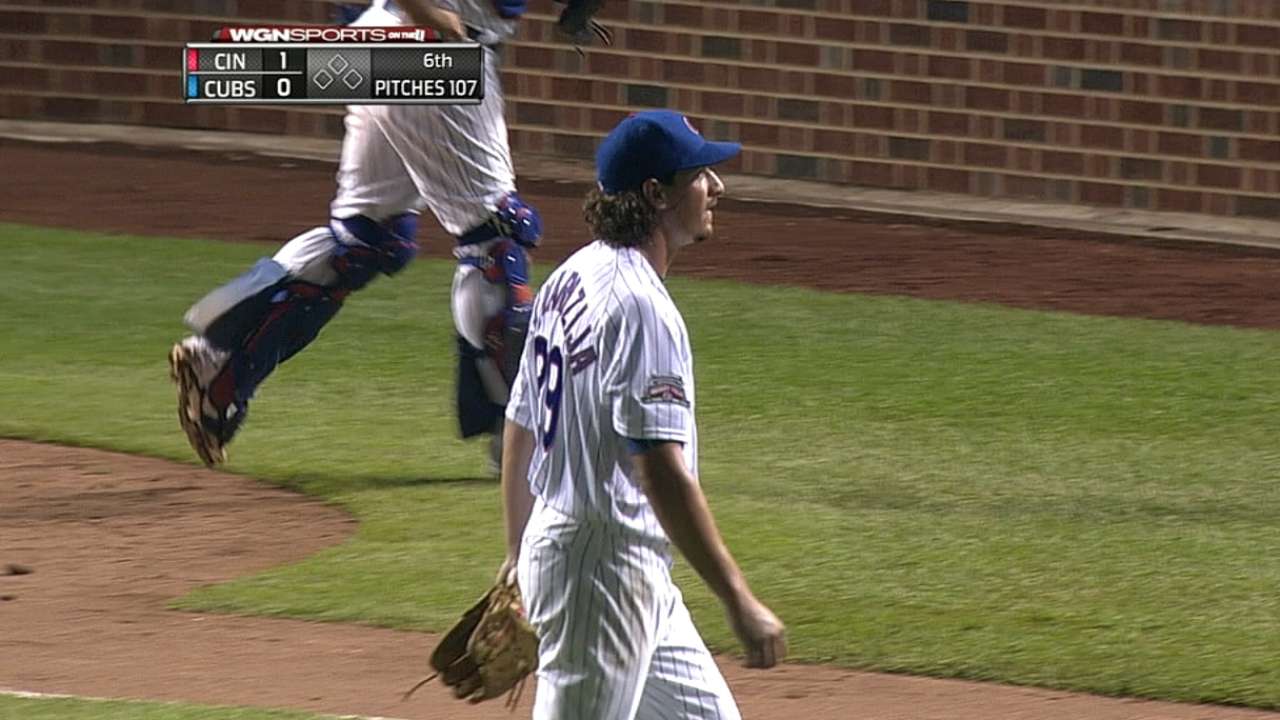 ANAHEIM -- Despite chasing the American League West-leading Athletics, Angels general manager Jerry Dipoto's reaction to Oakland's trade was likely no different than many fans.
"My initial reaction was, 'Wow,' like I'm sure every other person in baseball or fan watching," Dipoto said.
On Friday, the A's acquired right-handed starters Jeff Samardzija and Jason Hammel from the Cubs in exchange for Minor Leaguers Addison Russell, Dan Straily, Billy McKinney and a player to be named. Both Samardzija and Hammel sport sub-3.00 ERAs and will add to a pitching staff that already leads the AL in ERA.
"I'm sure they're very happy with it," Dipoto said.
The Angels, who entered Saturday 3 1/2 games behind Oakland, made a move of their own Saturday, acquiring left-hander Joe Thatcher and Tony Campana from the D-backs for two prospects. While some may view the Angels' trade as a response to Oakland, Dipoto said the deal was finalized Friday afternoon.
"We can only control what we can control and what we've identified that we want to focus is what we've been working and that was to change the look of the bullpen and so far, we've been able to accomplish that," he said.
Manager Mike Scioscia said he does not pay much attention to midseason trades, instead turning his attention toward his own club.
"We have enough on our plate to focus on than to worry about what other clubs are doing," Scioscia said. "Every club's going to be tough. Just like other clubs are going to improve, we need to improve. … We want to keep these pieces together and continue to play well as a team."
The Angels are 3-6 this season against Oakland and will face the new-look A's for the first time on Aug. 22.
Matthew DeFranks is an associate reporter for MLB.com. This story was not subject to the approval of Major League Baseball or its clubs.