Weaver doesn't expect back flareup to linger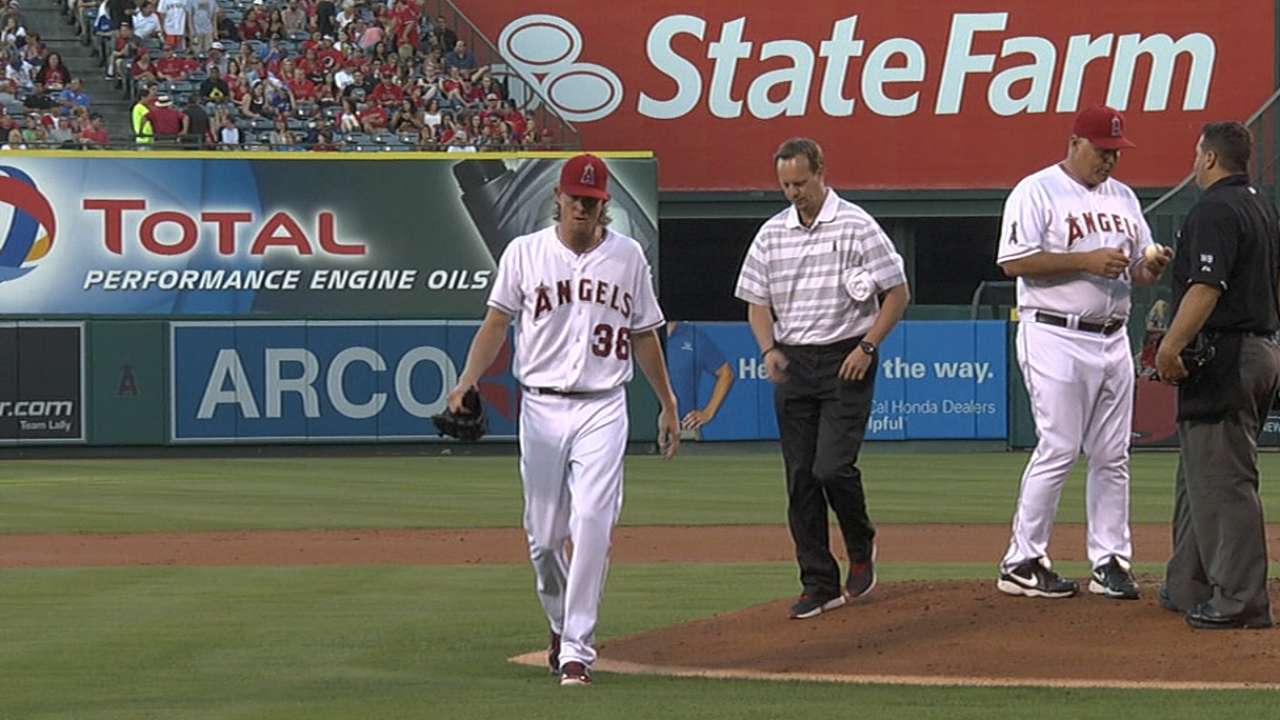 ANAHEIM -- Angels starting pitcher Jered Weaver left Monday night's 5-2 win over the Blue Jays after just two innings with lower back tightness.
After the game, Weaver said he felt "80 times better" than he did when he came out and he expects to make his next start. The ace said he first felt pain when Adam Lind sent a comebacker to the mound for the second out in the second inning. He stayed in and got Dioner Navarro to fly out.
"Kind of tweaked back the other way and kind of felt a little something," Weaver said. "Wasn't anything sharp or anything and didn't really feel anything in that next at-bat against Navarro, but I went back into the dugout and tried to stretch it out and it just tightened up pretty bad."
Weaver came out to warm up before the top of the third but was removed before the inning started. The right-hander retired all six Blue Jays he faced in the series opener, which was 0-0 at the time of the injury.
"For Weave to come out of the game, you know that he's hurting," manager Mike Scioscia said. "He wanted to continue to try and pitch but no way we would have taken a chance right now with where we are and how well he's thrown."
Two seasons ago, Weaver went on the disabled list with a lower back strain but said Monday's injury was not as bad. That year, Weaver left a game against the Yankees in the first inning and missed nearly a month.
"I'm pretty confident that I can come back, but I don't think it's going to linger around too long," Weaver said.
With the recent demotions of Cory Rasmus and Michael Roth, Scioscia was without a long reliever in his bullpen and opted to go with starter Matt Shoemaker to replace Weaver. Shoemaker threw 3 2/3 innings of two-run ball.
Shoemaker started Thursday against the Astros and threw 102 pitches in six innings.
Matthew DeFranks is an associate reporter for MLB.com. This story was not subject to the approval of Major League Baseball or its clubs.