Improved Weaver likely to avoid disabled list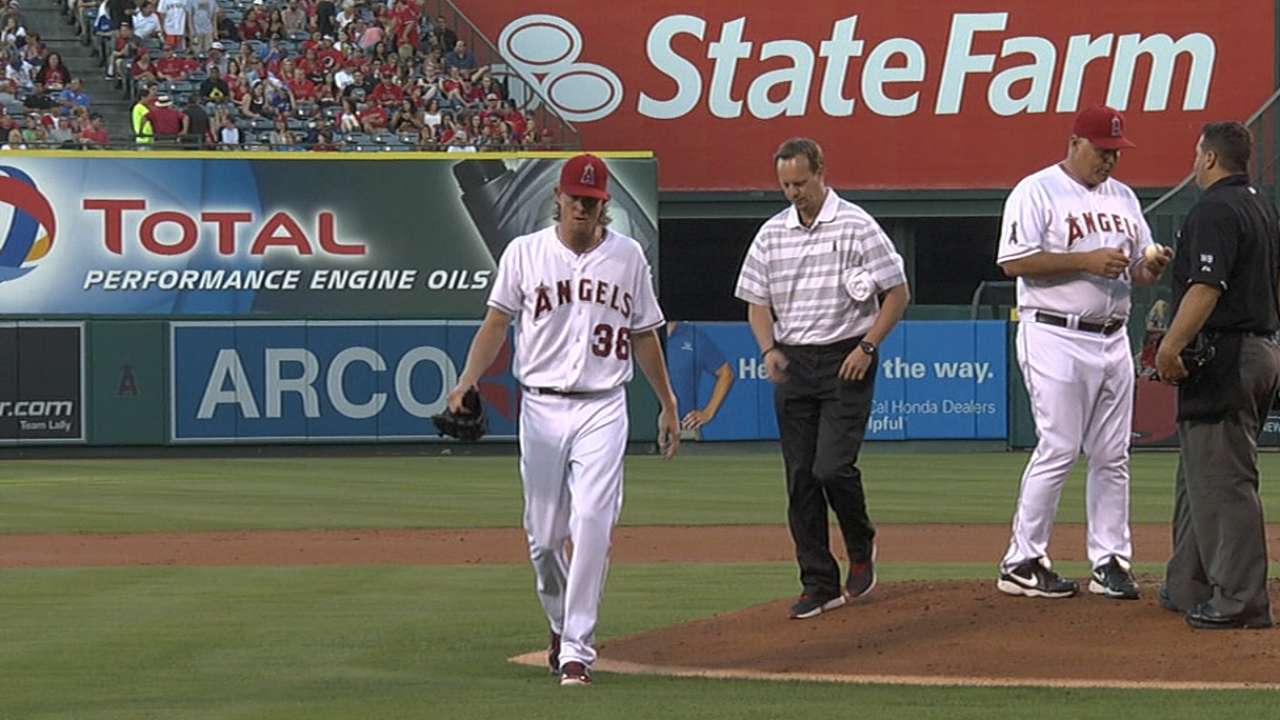 ANAHEIM -- A day after leaving his start after two innings with lower back tightness, Angels right-hander Jered Weaver said he felt much better on Tuesday.
Manager Mike Scioscia said the Angels still did not know enough to judge whether Weaver would make his next start, which could be Saturday at Texas, but the club does not expect its ace to land on the disabled list.
Scioscia said the Angels could potentially rest Weaver through the All-Star break, giving him more than 10 days off between starts.
"If it comes to that, it comes to that, but right now we don't have to make a decision until we get more information about how he feels," Scioscia said.
Weaver left Monday's win over Toronto while warming up for the third inning. He said he first felt pain when he fielded Adam Lind's comebacker to the mound to make the second out in the second inning. Weaver got Dioner Navarro to fly out to end the frame, but the issue didn't subside during the Angels' at-bat.
Weaver has been solid at the top of the rotation, posting a 9-6 record to go with a 3.50 ERA. Scioscia said the Angels would be patient in getting their ace back.
"Jered's going to have to go out there and throw off a mound to see how he does before we can anticipate where he is," Scioscia said. "I think it's pretty simple, if he's ready to go, there's no doubt we're better with him starting. If we feel we're putting a player at risk, then he won't pitch. It's pretty simple."
Matthew DeFranks is an associate reporter for MLB.com. Follow him on Twitter @MDeFranks. This story was not subject to the approval of Major League Baseball or its clubs.