Bedrosian rejoins bullpen; Green optioned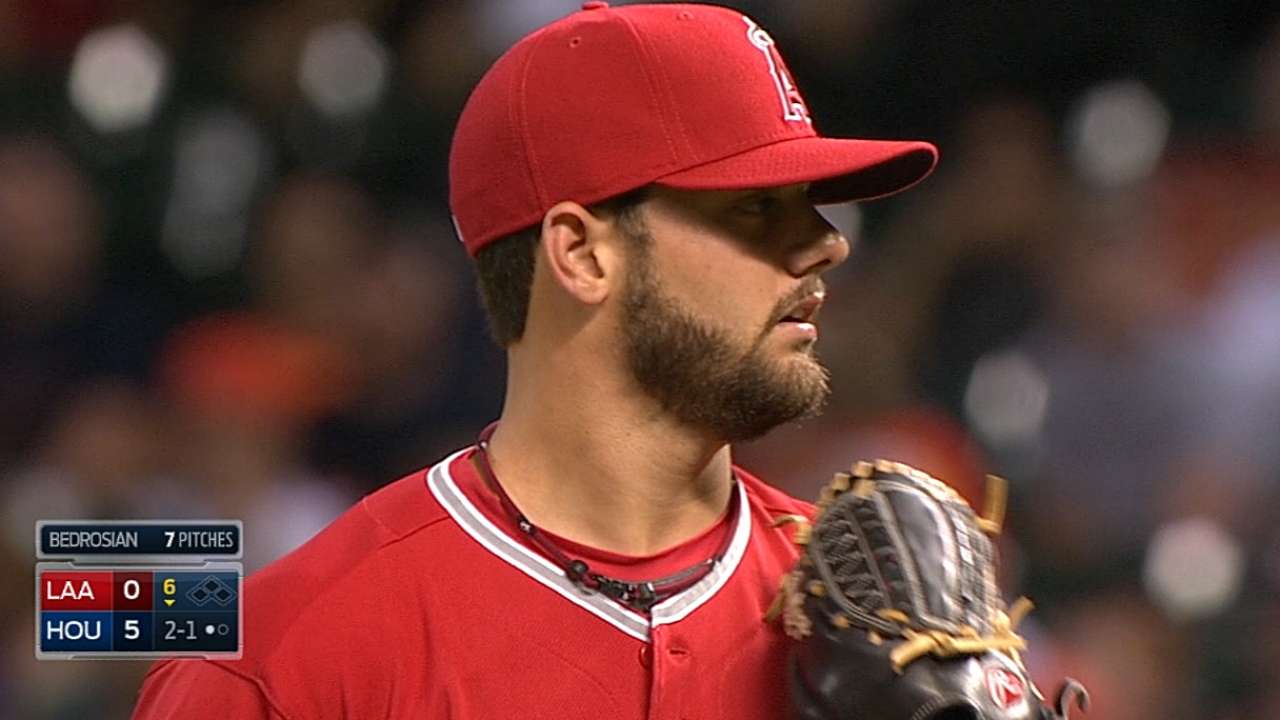 ANAHEIM -- The Angels recalled relief pitcher Cam Bedrosian from Double-A Arkansas and optioned infielder Grant Green to make room on the active roster on Tuesday.
Bedrosian is making his return to the big leagues after more than two weeks in the Minors. In five innings with the Travelers, Bedrosian saved three games while allowing one hit and one run.
Bedrosian, 22, was optioned on June 21 after posting a 14.29 ERA in six appearances.
"He was really trying to finesse too much, pitch around contact, and he got into a lot of bad counts," manager Mike Scioscia said.
Green was seldom used since being recalled, appearing in just seven of 17 games, with three starts. He was 1-for-10 with two RBIs.
Scioscia said the Angels needed to add a seventh reliever, and Bedrosian was the choice.
"This is really just a reaction to needing an arm, and Cam had been making some adjustments and getting comfortable again down there," Scioscia said. "Hopefully, when he gets his next look, he'll be a little further along where he can be a little more productive."
Matthew DeFranks is an associate reporter for MLB.com. Follow him on Twitter @MDeFranks. This story was not subject to the approval of Major League Baseball or its clubs.