Deeper bullpen thriving as new faces pitch in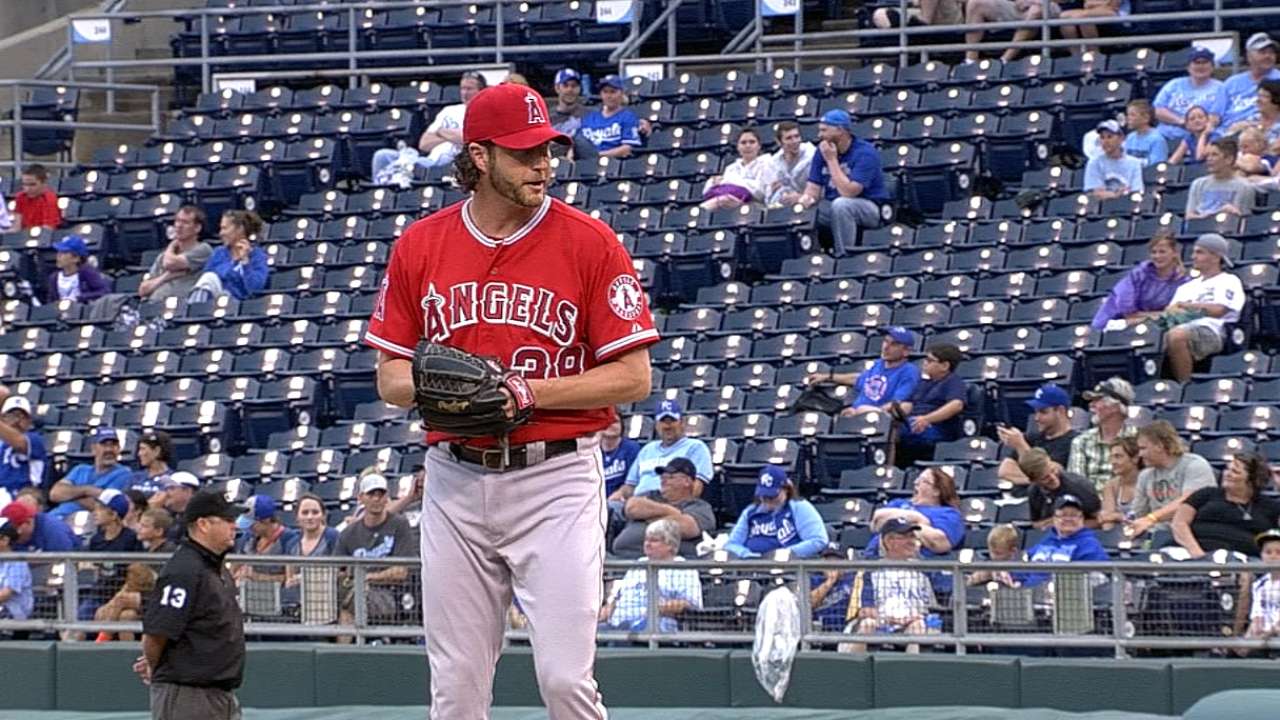 ANAHEIM -- With the Angels riding a hot streak and looking like postseason contenders, their relievers have often been mentioned in trade rumors. But amidst all the talk, the 'pen has quietly put together one of its best stretches of the season.
In its last 12 games, the bullpen has a 1.52 ERA, while opponents are hitting just .185. The Angels are 8-4 over that stretch.
"We've taken some steps forward, and that's not only encouraging, but I think anytime the confidence level of your bullpen is high, it's totally connected to the confidence level of your team," manager Mike Scioscia said. "I think we're getting some guys down there that are throwing the ball very well. Some guys have been doing it all year, some guys are starting to throw the ball the way they can."
What's the difference over the last 12 games? The additions of Jason Grilli and Joe Thatcher have certainly helped.
Grilli, acquired from the Pirates on June 27 for struggling closer Ernesto Frieri, has not allowed an earned run in his six appearances, while Thatcher has allowed one hit in two-thirds of an inning. The Angels traded two prospects to Arizona on Saturday to get Thatcher and Minor Leaguer Tony Campana.
Scioscia said Grilli and Thatcher give the bullpen a "deeper look on a daily basis," but reliever Mike Morin said the veterans bring something else.
"Consistency," Morin said. "No one's perfect, but those guys in the latter part of the game, when we're ahead, it's a comforting feeling."
While Grilli and Thatcher have been grabbing the headlines, the other guys -- most notably Morin, Kevin Jepsen and Joe Smith -- have been solid, as well.
Morin has stranded 16 of 17 inherited runners this season. Twenty-seven of Jepsen's last 28 appearances have been scoreless. Smith is 4-for-4 in save opportunities since the Frieri trade and has not allowed a hit in his last six outings.
"It probably has a lot to do with competition," Morin said. "[You think,] 'Jepsen has thrown five scoreless, I'm going to try to throw six.' I think that positive competition helps everyone."
Over a seven-game stretch in mid-June, the bullpen blew four saves, which inflated its total to a league-leading 12. The Angels have not blown a save since.
"Those guys are evolving," Scioscia said.
Matthew DeFranks is an associate reporter for MLB.com. Follow him on Twitter @MDeFranks. This story was not subject to the approval of Major League Baseball or its clubs.