Pujols moves into tie for 21st on all-time homer list
Angels slugger joins Banks, Mathews with 512th career blast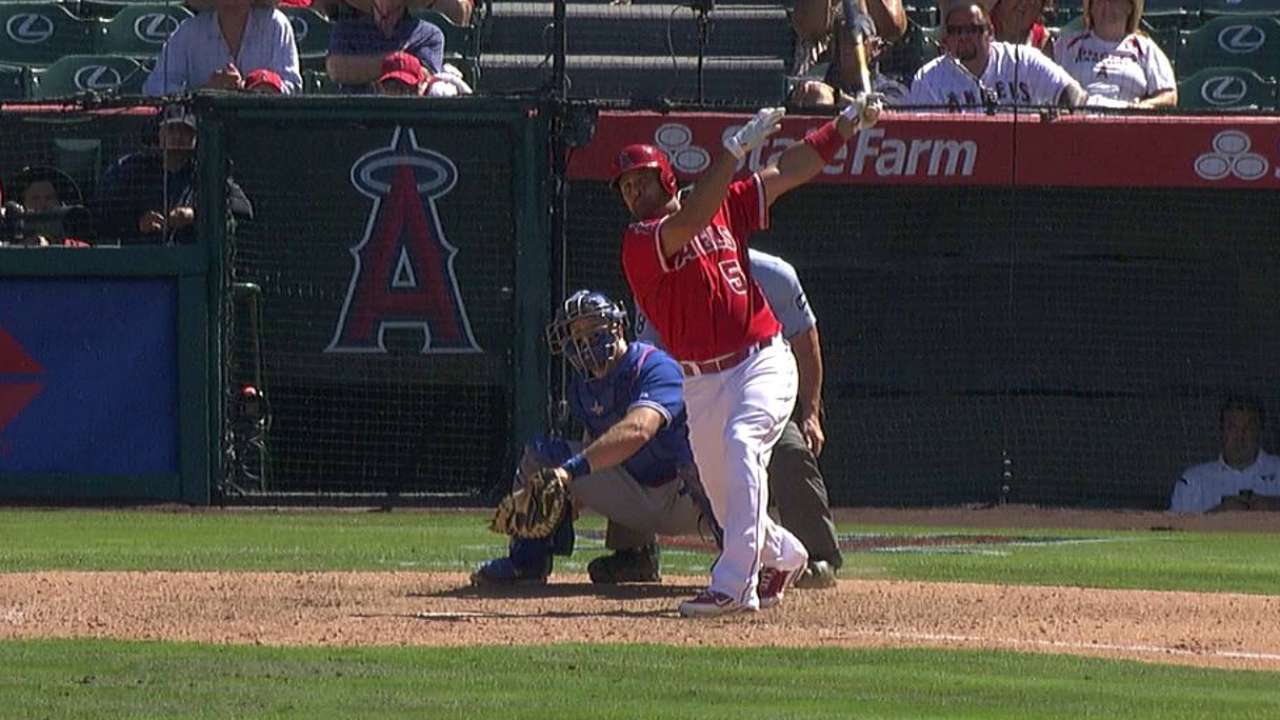 ANAHEIM -- Albert Pujols' seventh-inning home run Wednesday lifted the Angels to an 8-7 win but also moved him up the all-time home run list.
The two-run smash to center was Pujols' 512th career homer, tying him for 21st all-time with Ernie Banks and Eddie Mathews, and his 20th of the season.
"You start to hear the guys that are really the all-time greats in the game that he's right there with," Angels manager Mike Scioscia said. "I think Albert's playing this game for the right reasons. He's not playing it to catch the next guy on the home run list, he's not playing it for anything but helping us win and that's why he's so much fun to be around and has so much respect, not only in this clubhouse but in the whole game of baseball."
It is the first time since 2010 that Pujols has reached 20 home runs before the All-Star break, and Wednesday's dinger made the Angels the only team in the Majors with two players with 20 homers. Teammate Mike Trout also has 20.
The home run was Pujols' 31st career go-ahead homer in the seventh inning or later. It was his third with the Angels.
"At the end of my career, that's when I'm going to look back and see what I've done," Pujols said. "It's hard for me to get caught up because I'm not a guy that gets caught up with numbers. I respect this game too much and I believe if you try to get caught up too much with that, you forget what you're supposed to do and that's to help this organization to win a championship."
Matthew DeFranks is an associate reporter for MLB.com. Follow him on Twitter @MDeFranks. This story was not subject to the approval of Major League Baseball or its clubs.