Angels bullpen finding consistency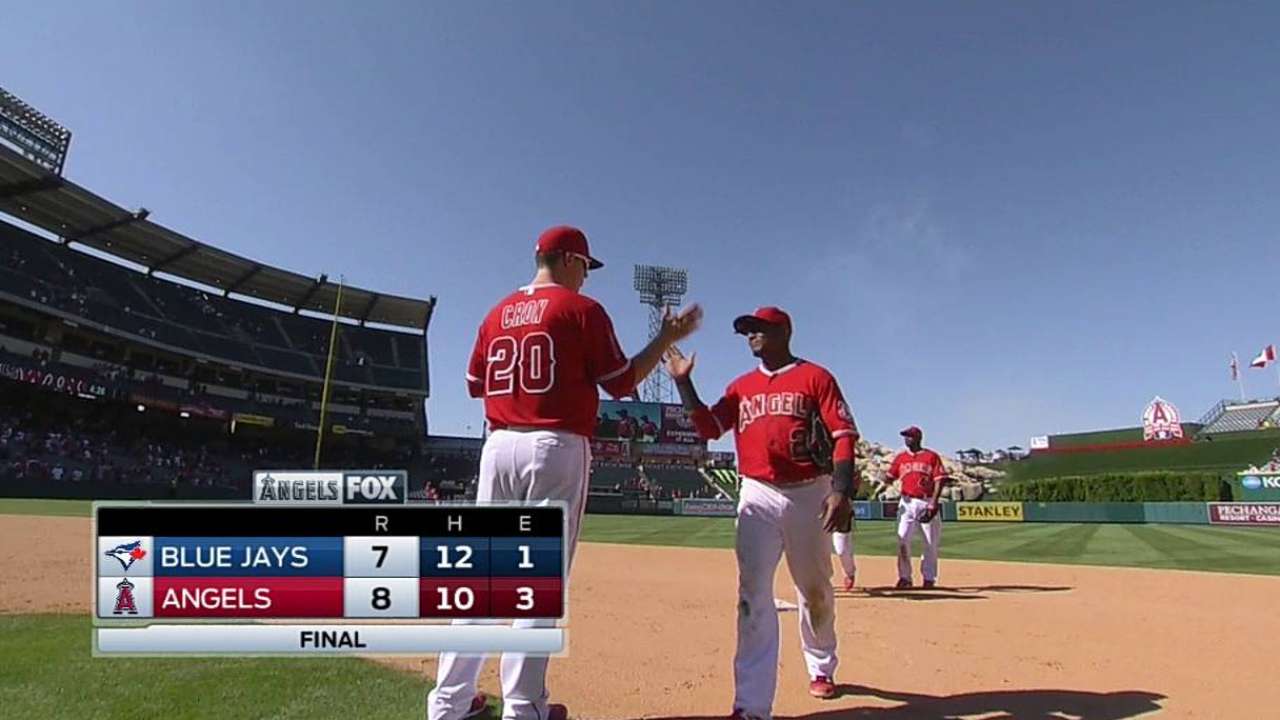 ARLINGTON -- A minefield for stretches in recent years, including early this season, the Angels' bullpen has taken on a look of stability and poise under pressure during the club's surge to the second-best record in Major League Baseball.
"It's not the finished product," Angels manager Mike Scioscia said, "but no doubt it has more consistency than it's had in two or three years."
Joe Smith has moved seamlessly and confidently into departed Ernesto Frieri's role as closer, and the men dealing in front of him -- Kevin Jepsen, Mike Morin, Fernando Salas, Cory Rasmus and recently acquired Jason Grilli and Joe Thatcher -- have been clearing the bridge to the ninth inning with rock-solid work.
"Right now," Scioscia said, "Joe Smith is really comfortable in that last inning. It frees up Grilli and Jep. It's a big difference, the presence Joe has had."
Over the past 15 games, the bullpen owns a collective 1.74 ERA, holding hitters to a .193 batting average. Smith, 3-0 with 13 saves, a 2.43 ERA and 0.912 WHIP, hasn't allowed a hit in eight straight appearances and hasn't yielded a run in 30 of 35 games, converting eight straight saves opportunities since June 24.
A veteran with closing experience who arrived with 11 saves this year for the Pirates, Grilli has blended right in with six scoreless innings. Jepsen has a 2.13 ERA and 1.00 WHIP in 44 appearances, limiting hitters to a .175 average.
Morin, a rookie find with his high-quality repertoire and lethal changeup, owns a 2.20 ERA and 1.071 WHIP in 31 games. Salas is 4-0 with a 3.03 ERA in 30 appearances, and Rasmus' ERA is 2.65 in 13 outings. Thatcher, the lefty specialist, has allowed a hit and a walk while getting four outs in three appearances.
While the bullpen's overall 3.93 ERA for the season ranks 12th in the American League, the mood is decidedly upbeat as the outs add up.
Lyle Spencer is a reporter for MLB.com. This story was not subject to the approval of Major League Baseball or its clubs.