Break was welcome respite for weary Halos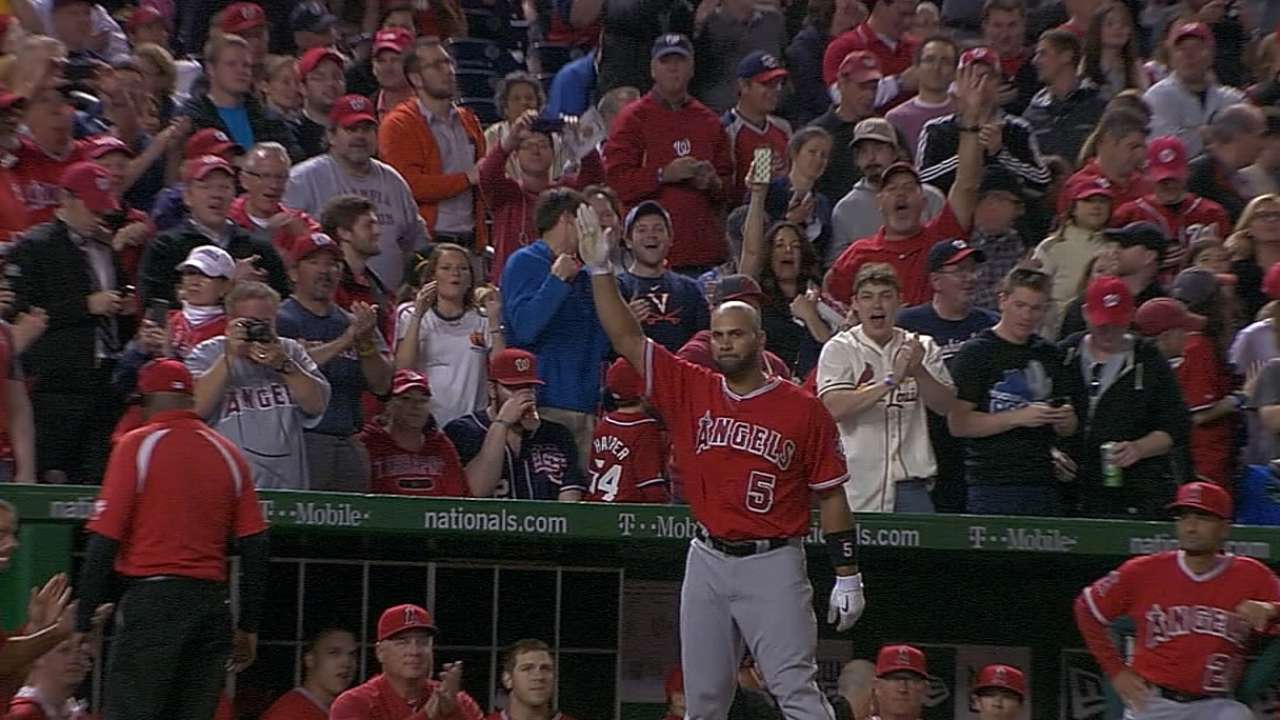 ANAHEIM -- It may not have seemed like the Angels needed the All-Star break but manager Mike Scioscia disagreed.
"It's a good thing," Scioscia said. "Our guys needed the break, for sure."
The Angels entered the break as one of the hottest teams in baseball, winning five straight, 10 of 11 and 19 of 23 games going into the four-day recess. The Angels lead the Majors with a 26-9 record since June 6. Los Angeles swept Texas in a four-game series to cap the first half.
"Our guys were really fatigued after that series," Scioscia said. "It's good for them to catch their breath. For us to pick it back up, we have to get in tune with the things that got us playing well and getting wins."
The Angels tied the franchise record with 57 wins before the break while they were 20 games over .500 at the halfway point for the first time in club history. They led the Majors in runs while their starters ranked third in the American League in ERA.
While four-day breaks are very rare, Scioscia said he's not concerned about his team getting back in the swing of things.
"This game doesn't take much to get you back where you need to be," Scioscia said.
The Angels went 34-35 after the break last season and 41-35 in 2012.
Matthew DeFranks is an associate reporter for MLB.com. Follow him on Twitter @MDeFranks. This story was not subject to the approval of Major League Baseball or its clubs.